Wholesale Direct Offers Coffee Trays and Food Packaging Materials in Australia
Press Release
-
updated: Nov 14, 2018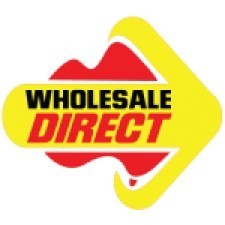 KEMPS CREEK, Australia, November 14, 2018 (Newswire.com) - Situated in Australia, Wholesale Direct is a top-rated supplier that's been known to offer high-quality products targeted towards meeting the needs of the catering and hospitality industry. Established a few years back, the company has grown to become one of the most trusted suppliers in Australia where they offer a variety of items such as plastic cutlery, plastic containers, BioPak biodegradable, paper coffee cups, cold cups and much more. They currently work with dozens of clients including hotels, fast food outlets, clubs & pubs, cafes, and restaurants - where they've attracted popularity for offering high-end items. Additionally, clients get the opportunity to purchase the company's items through their website making the supplier highly reliable and convenient for one's shopping adventures.
Speaking about the online shopping realm, the Marketing Manager said, "With everything going digital in the modern world, it's important for a company to leverage the internet of things if they're looking to achieve success. At Wholesale Direct, we believe this to be true, and hence, we've created a platform that allows you to have access to our products with just a click of a button. Through our online platform, you can browse for the various products that we offer and get to buy them from the comforts of your location. Our online services are coupled with flexible payment options as well as excellent customer care that will see you get all the help you need. Visit us today and get to enjoy a whole new world of shopping experience."
Individuals looking to buy a coffee tray can do the same when they choose Wholesale Direct. Their coffee cup trays have been known to be strong and robust where they can accommodate up to four takeaway coffee cups and a sandwich. These coffee cup trays have padding around each slot to hold the cups in place restrict spillages. Additionally, they're flat-packed to save space and can be assembled quite easily. They deliver great performance guaranteeing clients value for money when they buy this product.
On the topic of food packaging, the Marketing Manager added, "When it comes to food packaging in Australia, it's important that one does their due diligence to ensure they partner with a highly reliable supplier. Food is delicate and how once packages it is critical as it goes a long way to help in the preservation and non-contamination of the food. That said, food packaging has been one of our specialties since time immemorial and one that we've been able to flourish in. We offer a whole range of quality food packaging supplies, and we guarantee you that you'll find something that meets your requirements."
Clients can also bank on Wholesale Direct to provide them with the best as it relates to taking away food packaging. They offer a variety of products in this category which includes food trays, foil containers, foam containers, enviro food packaging, sandwich wedges, and show bowls among others. These products have been made up to industry standard, and customers can place as many orders as they want through the company's website.
About Wholesale Direct
Wholesale Direct is a best-in-class supplier of high-quality products for the catering and hospitality industries. They carry over 316 brand products with them and offer highly competitive prices for all their items.
Source: Wholesale Direct
Share:
---
Categories: Food and Beverage Manufacturing
Tags: buy coffee tray, food packaging in Australia, take away food packaging
---