Whittier Street Health Center to Honor Liberty Mutual Insurance Chairman David Long at Annual Roast Fundraising Gala
Press Release
•
Mar 6, 2023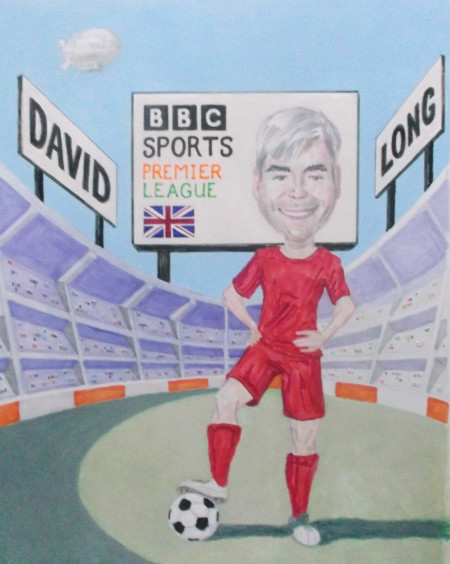 BOSTON, March 6, 2023 (Newswire.com) - Whittier Street Health Center, a community health center with a mission to serve as a center of excellence that provides high-quality and accessible healthcare and social services that achieve health equity, social justice, and the economic well-being of a diverse patient population, will honor David Long, executive chairman of Liberty Mutual Insurance, at its 25th Annual Roast Gala, to be held on April 6 at the Boston Park Plaza Hotel.
This signature fundraising event shines a light on standout business leaders and philanthropists, blending sincere gratitude with lighthearted jests. Last year's event was the first since 2019; the event honored Eversource Energy President and CEO Joseph R. Nolan, was attended by 600 guests, and raised $1.2 million.
As chairman of Liberty Mutual Insurance, the sixth-largest global property and casualty insurer, Long leads the company's board of directors, overseeing corporate activities and evaluating performance on behalf of Liberty Mutual stakeholders. Long began his career with the company in 1985, holding positions of increasing responsibility in Liberty Mutual's international, commercial markets, underwriting, financial, and mergers and acquisitions groups. He was elected chief executive officer in 2011 and served in this role until December 2022.
"David is an accomplished businessman, a generous philanthropist, and a wonderful friend of Whittier Street Health Center," said Frederica M. Williams, president and CEO of Whittier Street Health Center. "We are looking forward to what is certain to be a fun-filled evening and tribute to David Long and Liberty Mutual Insurance for such long-standing active involvement in our communities."
For more information about the Annual Roast, including tickets or sponsorship opportunities, please contact events@wshc.org or call 617-989-3220. The gala will begin with a 5:30-6:30 p.m. reception, followed by dinner and the roast from 6:30-9 p.m.
About Whittier Street Health Center
Whittier Street Health Center is an independently licensed community healthcare center with a mission of providing high-quality, reliable and accessible primary healthcare for diverse populations while promoting wellness and eliminating health and social disparities. Whittier Street Health Center is accredited by The Joint Commission (TJC), certified by the National Committee for Quality Assurance (NCQA) as a Patient-Centered Medical Home, and recognized by the NCQA for its Behavioral Health Integration. Through its locations in Roxbury and North Dorchester, and its Mobile Health Van program, Whittier Street Health Center serves more than 30,000 patients and 20,000 community outreach visits annually; its ethnically and racially diverse patient base is primarily made up of individuals from Roxbury, Dorchester, Jamaica Plain, the South End and greater Boston. Approximately 36% of Whittier's patients are uninsured. Whittier Street Health Center provides a comprehensive array of 40 healthcare programs and services designed to meet the primary healthcare, behavioral health, and social needs of the community. For more information, please visit www.wshc.org as well as Facebook (www.facebook.com/WhittierStreetHealthCenter), Twitter (@Whittier_Boston), or LinkedIn (https://www.linkedin.com/company/whittier-street-health-center), or call 617-989-3221.
Source: Whittier Street Health Center