Whittier Street Health Center to Hold Annual Meeting and Black History Month Celebration
Press Release
•
Feb 2, 2023
Imari Paris Jeffries, Executive Director of Embrace Boston, Keynote Speaker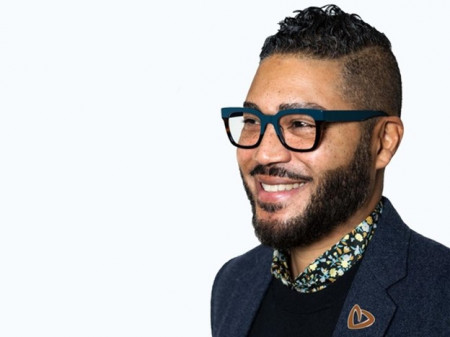 BOSTON, February 2, 2023 (Newswire.com) - Whittier Street Health Center, a community health center with a mission to serve as a center of excellence that provides high-quality and accessible health care and social services that achieve health equity, social justice, and the economic well-being of a diverse patient population, will conduct its annual meeting in conjunction with a Black History Month celebration on Thursday, Feb. 9, at 12 p.m. at its 1290 Tremont Street, Roxbury address.
Imari Paris Jeffries, the executive director of Embrace Boston (www.embraceboston.org), with a mission "to dismantle structural racism through our work at the intersection of arts, culture, and research and policy," will serve as the keynote speaker. Embrace Boston recently unveiled a 22-foot tall bronze sculpture on Boston Common inspired by a photograph of Rev. Dr. Martin Luther King hugging Coretta Scott King after learning he had won the Nobel Peace Prize in 1964. The sculpture depicts just the couple's arms and hands and is intended to serve as a symbol of Boston, representing love, belonging, and hope.
Paris Jeffries was named executive director of Embrace Boston in June of 2020, bringing a wealth of experience from the nonprofit management, community activism, education reform, and social justice sectors to the role. He has served in executive roles at Parenting Journey, Jumpstart, Boston Rising, and Friends of The Children, and sits as a Trustee of the UMass System, as well as on the boards of USES and Providers Council. He also served on former Governor Baker's Black Advisory Commission.
"We look forward to welcoming Imari Paris Jeffries and discovering more about the remarkable work Embrace Boston conducts to realize its vision of an inclusive and equitable Boston where all belong and prosper," said Whittier Street Health Center's President and CEO Frederica M. Williams, who will share the State of the Health Center address during the annual meeting portion of the event.
Black History Month is an annual celebration of achievements by African Americans and a time for recognizing their central role in U.S. history. Since 1976, every U.S. president has officially designated the month of February as Black History Month. Other countries around the world, including Canada and the United Kingdom, also devote a month to celebrating Black history.
About Whittier Street Health Center
Whittier Street Health Center is an independently licensed community healthcare center with a mission of providing high-quality, reliable and accessible primary healthcare for diverse populations while promoting wellness and eliminating health and social disparities. Whittier Street Health Center is a champion of equitable access to high-quality, patient-focused care, social justice and economic equity. For more information, please visit www.wshc.org as well as Facebook (www.facebook.com/WhittierStreetHealthCenter), Twitter (@Whittier_Boston), or LinkedIn (https://www.linkedin.com/company/whittier-street-health-center), or call 617-989-3221.
Source: Whittier Street Health Center