Whalen Global Advisors Comments on Silicon Valley Bank
Press Release
•
Mar 13, 2023
Releases IRA Bank Book Industry Survey for Q1 2023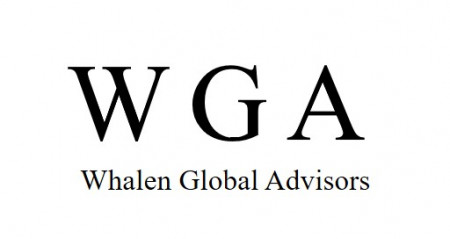 BRIARCLIFF MANOR, N.Y., March 13, 2023 (Newswire.com) - Whalen Global Advisors Chairman Christopher Whalen commented on the collapse of Silicon Valley Bank as his firm published the latest edition of The IRA Bank Book, the unique quarterly review and outlook for the US banking industry.
"Why did Silicon Valley Bank, the 18th largest bank in the US with over $200 billion in assets, fail last week?" Whalen asked in a new comment in The Institutional Risk Analyst. "Because the bank's management naively invested half the bank's assets in 'risk free' securities."
Whalen continues: "Silicon Valley Bank had 43% of total assets in mortgage-backed securities vs an average of 12% for the 132 largest banks in the US. Extension risk created by the Federal Open Market Committee (FOMC) killed Silicon Valley Bank. Shareholders of SIVB have lost billions and other creditors are likely to also face losses."
Highlights from the latest edition of The IRA Bank Book include:
The bond market rally in Q4 2022 and in January of this year helped to reduce the amount of unrealized losses on the books of US banks, but further interest rate increase by the FOMC will drive up the amount of unrealized losses in Q1.
At the end of 2022, the US banking industry had a negative capital position of over $1 trillion when the securities and loans held by banks are marked-to-market. Analysis by WGA shows that while the level of negative accumulated other comprehensive income (AOCI) fell in Q4, the solvency of most banks is still greatly impaired by the Fed's actions.
Credit metrics across the banking industry show a pronounced increase in credit costs, suggesting that banks will need to put aside increasing amounts of capital to address future loan losses. Loss rates on credit card receivables, auto loans and even residential mortgages are all heading significantly higher as the Fed raises interest rates.
"Asset returns are continuing to rise fast due to higher interest rates," notes WGA Chairman Christopher Whalen. "The big area of danger for the banking industry in 2023 continues to be market risk caused by the relative concentration of assets in a narrow band of coupons. Due to the Fed, market risk is effectively becoming outsized credit risk that threatens the solvency of banks and nonbanks alike."
Copies of the IRA Bank Book are available to subscribers to the Premium Service of The Institutional Risk Analyst. Standalone copies of the report are also available for purchase in our online store. Media wishing to receive a courtesy copy of the report please email: info@theinstitutionalriskanalyst.com
About Whalen Global Advisors LLC
Whalen Global Advisors LLC (WGA) is a New York-based consulting, risk analytics and publishing company that focuses on financial institutions and global markets. WGA publishes The Institutional Risk Analyst (ISSN 2692-1812), including commentary on the capital markets, industry reports and company profiles. For additional information, please contact us at: info@rcwhalen.com
Source: Whalen Global Advisors LLC
Related Media