West Seattle Top-Producing Broker Mara Haveson Joins Compass
Press Release
•
updated: Jun 23, 2020
Haveson Brings Over Two Decades of Local Experience to King County's Fastest-Growing Real Estate Brokerage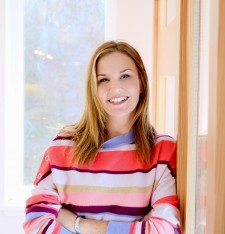 SEATTLE, June 23, 2020 (Newswire.com) - ​Mara Haveson, a top West Seattle agent with $26M in 2019 sales, announced she has joined Compass. Haveson will join Compass' forthcoming West Seattle office location as a Managing Broker to continue the company's rapid expansion in the Pacific Northwest.
With roots in the real estate industry helping her parents manage a boutique real estate business in Pittsburgh, PA, Haveson earned her real estate license at the age of 18. She joined Windermere in 2002 as their youngest agent, with specialization in West Seattle luxury listings and view properties. She is also affiliated with STS Construction Services and their new construction projects and has over 1,500 career transactions.
"I am thrilled to join Compass and believe the brokerage is a cut above the rest, from their marketing and technology to their resources and creativity," said Haveson. "The tools and support system that Compass has developed will allow me to offer my clients innovative services, ultimately taking my business to an even higher level."
"Mara's expertise in delivering a seamless client experience is known throughout King County," said Becca Locke, Compass Seattle Managing Director and Designated Broker for Compass Washington. "We are thrilled to continue welcoming the highest-caliber brokers to Compass and expand our services further across the Pacific Northwest region."
One of the exclusive offerings that particularly drew Haveson to join Compass is Compass Concierge, a program that helps agents sell a home faster and for a higher price by fronting the cost of home improvement services like staging, painting and more. These improvements are made without the client paying out-of-pocket costs, paying back the funds they accessed via the program when the home sells.
"The Concierge option is an incredible opportunity for potential sellers. I can quickly prepare a home to hit the market and execute improvement tasks with the help of Compass Concierge," said Haveson. "I am looking forward to elevating the services I can provide my clients and helping to build the future of real estate in West Seattle."
Compass has welcomed 142 new brokers in 2020 and is the only major local brokerage to increase market share in dollars of transactions in Q1 2020 (NWMLS).
ABOUT COMPASS
Compass is a leading national real estate technology company, providing tools and services to help real estate agents grow their businesses and better serve their clients. As one of the largest groups of small business owners in the country, real estate agents utilize the end-to-end Compass platform to improve their productivity and help manage their business more effectively. Compass currently powers over 16,000 real estate agents across 100+ U.S. cities who were responsible for over $91 billion in real estate transactions in 2019. For more information on how Compass powers one of the largest groups of business owners in the country, please visit www.Compass.com.
Contact:
​Jenny Mueller
​jenny.mueller@compass.com
720.340.0417
Source: Compass