WeLoans Builds Momentum as the Leading Payday Loans Service That Connects Consumers With Fast Financial Relief
Press Release
•
Aug 17, 2022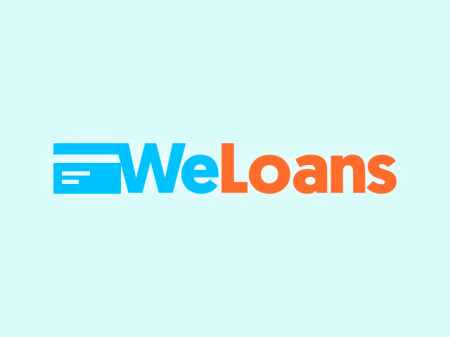 SINGAPORE, August 17, 2022 (Newswire.com) - Newly-established online credit platform WeLoans has officially entered the lending market with the sole intention of providing consumers of all credit types access to a financial lifeline. The company aims to accomplish this by partnering with hundreds of direct lenders, many of whom are based in different states, in order to provide consumers across the country with a rather unique opportunity to easily find and compare multiple loan offers in the current market. This is also meant to help borrowers reduce the risk of falling into bad debt, as they can now choose the loan rates and terms that are best tailored to their financial situations.
The CEO of WeLoans, Lucia Jensen, said, "With surging inflation contributing to higher prices across the board, consumers are struggling to get by on just their savings alone. Many of them are having to borrow more just to maintain their standard of living, but the problem is that a fair portion of the market is being locked out of traditional lending avenues. Our aim is to provide that market with a clear path to financial assistance, despite their less-than-stellar credit histories."
This has driven the company to expand their overall reach within the marketplace, improve their technological infrastructure to facilitate a dependable and trustworthy loan matching process, and strengthen their lender relationships to help consumers attain highly favorable loan offerings. Naturally, the combined effect of these strategies has resulted in their online reputation among consumers steadily rising over the past year.
WeLoans' CEO went on to add, "So far, we have managed to add over 100+ loan providers to our network, which provides our customer base with access to a wide variety of both secured and unsecured loan products, such as bad credit loans, installment loans, title loans, cash advances, and so much more. Also, since all our lenders are open to accepting bad credit applications, as long as consumers have a steady income stream to make their repayments on time, anyone can apply for funding without fear of rejection."
However, the biggest highlight is the fact that the company does not hold any financial stake in the loan applications, as they do not charge their customers any extra costs or hidden fees to use their service. Instead, WeLoans offsets their fees with their lenders, which means that whenever a borrower is matched with their chosen loan provider, they take a commission from them. "It's all about giving people access to more financial options, so we don't believe that they should have to pay to explore what the lending market has to offer," concluded Lucia Jensen.
WeLoans also comes with a dedicated customer service team that provides 24/7 support to consumers in need of help to either fill out the application forms or deal with any other loan-related issues and queries.
For more information, please visit: https://weloans.com/
Source: WeLoans