Wells Specialty Pharmacy Announces the Merger of Its Acquisitions and the Appointment of a New President
Press Release
-
updated: Jan 20, 2017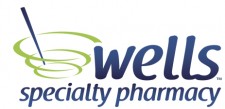 Winter Park, FL, January 20, 2017 (Newswire.com) - Wells Specialty Pharmacy announces the acquisitions and merger of Xubex Pharmacy, located at 3796 Howell Branch Rd in Winter Park, Florida and Pharm-EZ Medical, LLC, also in Winter Park.  Operations have been consolidated into the 3796 Howell Branch Road Facility.
Wells Specialty Pharmacy is also pleased to announce that Chad Tomlinson, former Vice President of Operations, has been promoted to President of the Company effective immediately. Mr. Tomlinson is a Graduate of Florida State University and has served as Chief Operating Officer of Pharm-EZ Medical since August 2012.
Chad Tomlinson said, "I am pleased to take this leadership role at Wells Specialty Pharmacy. We have a talented and dedicated team, vast experience working with manufacturer rebates and coupon programs, and provide an outstanding level of customer service that strive to keep our patients compliance levels high. We work towards lowering the cost of medication for our customers and providing them with the specialty tools needed to navigate through their diagnosis."
About Wells Specialty Pharmacy
Wells Specialty Pharmacy provides FDA approved pharmaceuticals for both common conditions and complex disease states. The Company specializes in Ophthalmology, Dermatology, Oncology, Urology, Transplant, Gastroenterology, HIV and Hep C disorders. Wells Specialty Pharmacy prides itself in its white glove patient centric services. The company strives to keep patients on their prescribed regimens at reasonable costs. The Company will be licensed to do business in all States across the United States in the next 3 months.
For more information visit http://www.wellsspecialtypharmacy.com/ or email news@WellsSpecialtyPharmacy.com
Source: Wells Specialty Pharmacy
---
Categories: Healthcare, Pharmaceuticals and Biotech, Drug Care
Tags: Chad Tomlinson, Pharmacy Services, Specialty Pharmacy, Wells Specialty Pharmacy
---