Wellness Innovator Announces Predictive Analytics Solution: Wellnelytics™
Press Release
-
updated: Sep 26, 2017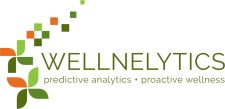 CEDAR RAPIDS, Iowa, September 26, 2017 (Newswire.com) - Leading wellness pioneer Dr. Jennifer Musick, Pharm D, founder and president of Health Solutions LLC., today announced the launch of a robust data analytics solution called Wellnelytics™. This data aggregation technology provides real-time reporting on employee future risk and can measure and predict the financial return on wellness for corporate initiatives. 
"Our clients require a dynamic approach to wellness that provides a measurable return on their investment. Until now, "fuzzy math" has harmed the legitimacy of wellness as a corporate initiative. Health Solutions has cracked the code on making proactive wellness an integral part of a CFO's core initiatives."
Pioneered by Health Solutions Inc., Wellnelytics™ identifies those in the employee population who are most at risk for catastrophic claims, characterizes their specific chronic issues, and using a predictive analytics engine, determines the risk potential. Then clinical coaching teams address the high-risk population within the company with targeted solutions concerning diet, exercise, and intervention solutions.
Health Solutions has cracked the code on making proactive wellness an integral part of a CFO's core initiatives.
"Wellnelytics is essentially where the wellness industry is headed if it's going to survive. And I'm proud that Health Solutions could be the pioneers for the next generation."
About Health Solutions, LLC:
Health Solutions, Inc. is the financially accountable corporate wellness provider. Founded in 2004 and headquartered in Cedar Rapids, IA, Health Solutions, Inc. has grown to become a leader in corporate wellness for performance-driving organizations. Health Solutions provides clinically-based wellness coaching that integrates biometric data and reporting to provide financially-sound wellness initiatives to decision-makers. To learn more, visit us at www.healthywithhealthsolutions.com
###
Media Contact: Sam Houston, EVP Business Development, email: shouston@hsi-rx.com
Source: Health Solutions, LLC
---
Categories: Business Technology, Healthcare, Healthcare Technology, Chronic Diseases, Healthcare Insurance, Financial and Insurance Services
Tags: ACA, employee benefits, health premiums, Health Solutions, healthcare, HSI, insurance, insurance claims, Jennifer Musick, predictive analytics, Wellness
---
Health Solutions, Inc.
151 5th Avenue SE (Suite 500)
Cedar Rapids, IA 52401
United States