Weekend Warriors Finding Pain Relief at Cooper Ranch
Press Release
•
Mar 20, 2015
This spring, the Cooper Fitness Center & Spa at Craig Ranch has been witnessing an influx of amateur athletes, coming in to alleviate their pain effectively through acupuncture.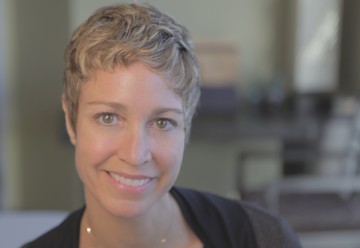 McKinney, TX, March 20, 2015 (Newswire.com) - Though the Cooper Fitness and Spa at Craig Ranch has been around for several years, it received a whole new lease on business success, once Gail Daugherty, a licensed acupuncturist joined the team in 2012. Daugherty, Lac, MAcOM, MBA, Dipl. OM, started out as a skeptic where acupuncture was concerned. However, once she tried out the therapy, at the advice of a fellow triathlete, she discovered that the small, pain-free needles it employs, can really cure ailments caused by intense physical activity. The Clinic Director at Craig Ranch has been helping athlete clients to reduce stress, relieve pain, and improve injury recovery for two years now. This spring, a genuine afflux of weekend warrior patients has proven to her that the success of her methods is wide-reaching.
Acupuncture has been a popular method for treating inflammation, fatigue, bursitis, pulls, plantar faciitis and other pains in athletes for a long time now. Both the science and the testimonials attest to its success. A recent study, issued forth by the Goethe University in Germany, explains that even a single acupuncture treatment can significantly improve the isometric strength of the quadriceps in recreational athletes. Another piece of scientific research, published in the August 2007 issue of The Journal of Alternative and Complementary Medicine, states that neuroimaging research clearly shows how this pain-free needle therapy can calm the areas of the brain that sense pain. The same research work points out that acupuncture can trigger sustained activity in the cerebral centers that promote rest and recovery.
After four weeks of treatments with Gail for my tendonitis it completely gone and I never skipped a day of tennis. It was amazing!

R., F.
To boot, recreational athletes can follow the lead of a slew of professional sportsmen and sportswomen who have experienced success with acupuncture. Among their ranks, it's worth mentioning Olympic Gold Medalist Nastia Liukin, PGA's Fred Couples and Gary Player, and NBA players Steve Nash (LA Lakers), Jeff Hornacek (Utah Jazz), and Dwayne Wade (Miami Heat). Not only is needle pressure therapy completely painless, but it also helps speed up the injury healing process, while simultaneously improving stamina, energy, and mental focus.
The Acupuncture Clinic at Cooper Ranch provides completely painless healing therapy sessions for athletes – both for those who practice sports for leisure, as well as for professionals. The clinic's offer includes a complimentary consultation. This initial assessment includes determining treatment needs and agreeing on a plan for treatment, together with the clinic's Licensed Acupuncturist. Gail Daugherty has a proven track record of success in acupuncture. Former patients report success in alleviating persistent migraines, treating sciatica and tennis elbow, improving range of motion, and even healing sports-related stress bone fractures. Daugherty has worked internationally and is also a contributor to the Outdoor Competitor Magazine, while also having taught at the Santa Barbara College of Oriental Medicine.
Contact
info@painfreedallas.com
(214) 383-1010
7910 Collin McKinney Pkwy
McKinney, TX 75070
Related Media
Additional Links