Webgility Named FrontRunner for Shipping Software by Software Advice
Press Release
•
May 26, 2022
The ecommerce automation SaaS company thanks its customers for the recognition and promises to continue prioritizing their needs.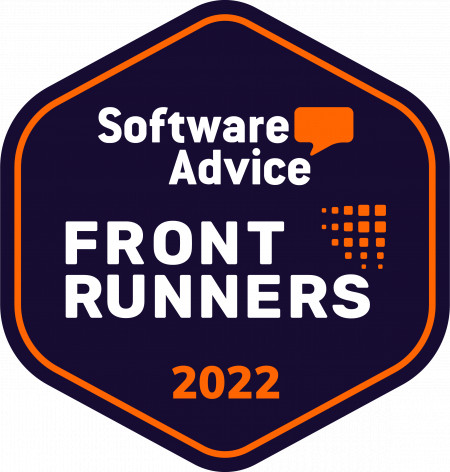 SCOTTSDALE, Ariz., May 26, 2022 (Newswire.com) - Webgility announced today it was named a FrontRunner for Shipping software by Software Advice, the latest in a series of accolades from peer-review organizations. FrontRunners is designed to help small businesses evaluate which software products may be right for them.
"Customer success and satisfaction is our North Star, and we prioritize providing solutions that address their pain points," said Parag Mamnani, founder and CEO of Webgility. "We are honored to be recognized by them and by Software Advice for helping to save time and do more by leveraging automation."
FrontRunners is published on Software Advice, the leading online service for businesses navigating the software selection process. FrontRunners evaluates verified end-user reviews and product data, positioning the top scoring products based on Usability and Customer Satisfaction ratings for small businesses.
FrontRunners for Shipping software is available at https://www.softwareadvice.com/scm/shipping-comparison/#frontrunners.
As the automation solution of choice for thousands of established retailers, brands, wholesalers, and their accounting professionals, Webgility helps ecommerce businesses process millions of orders each month. The software automatically integrates sellers' sales and operations channels with their accounting platforms, and also offers a robust inventory management solution and seamless shipping capabilities. The resulting intelligence allows users to make more informed decisions and fuels productivity, predictability, and profitability.
"Once we got [Webgility] connected to our online selling platforms and QuickBooks, this software freed up so much of my time," one reviewer wrote. "It allowed me to transition into a more impactful position with the company."
To learn more about Webgility and see verified customer reviews, visit Software Advice.
ABOUT WEBGILITY
Commerce is changing rapidly. Your customers have increasing expectations. Your competitors are on your heels. Stop wasting precious time on data entry, jumping into multiple systems, and tracking mind-numbing spreadsheets. Webgility's Modern Commerce Workspace™ is designed to work with QuickBooks and brings together all your commerce apps. With Webgility, you can expand your ecommerce business, cut time and money spent on accounting, and get insights to increase profitability. Recognized as the leader by G2 for providing top-rated solutions and services for SMBs, it's no wonder over 5,000 businesses rely on Webgility every day. Let us help you get back to business so you can grow faster and win. Learn more at www.webgility.com.

Media Contact
Taylor Knauf
taylor.knauf@webgility.com
877-753-5373
Required disclaimer: FrontRunners constitute the subjective opinions of individual end-user reviews, ratings, and data applied against a documented methodology; they neither represent the views of, nor constitute an endorsement by, Software Advice or its affiliates.
Source: Webgility, Inc.