Wealth Impact Advisors Announces Jim Redmond as Honorary Chair of Annual A Blick Tie Affair
Press Release
•
Apr 25, 2023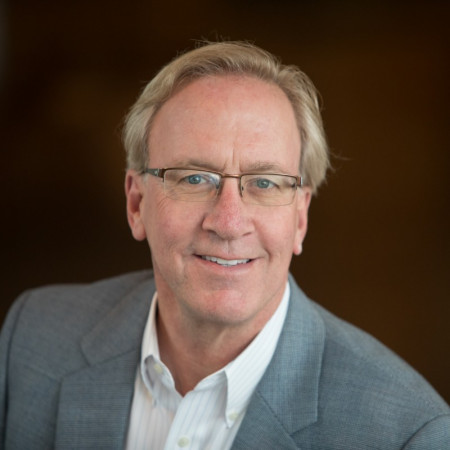 AKRON, Ohio, April 25, 2023 (Newswire.com) - Wealth Impact Advisors is proud to announce its Founding Partner, Jim Redmond, has been appointed as the honorary chair of the annual A Blick Tie Affair event in Akron, OH.
A Blick Tie Affair is the largest fundraising event for The Blick Center, a nonprofit that provides a wide range of services to individuals with developmental disabilities and their families. The event brings together community members, businesses, and other organizations to raise awareness and funds for the vital work done by The Blick Center.
As honorary chair, Jim Redmond helps to promote the event and encourage participation from the community he's honored to support. With his extensive experience in finance and his dedication to philanthropy, Jim is well-positioned to help make this year's event a success.
"It is an honor for me to serve as the Honorary Chair of the A Blick Tie Affair," expressed Redmond. "I was introduced to Blick through my late business partner Kenneth Walker and have had the privilege of working with the nonprofit for the last two decades. A core tenet I live by is to 'make a difference in the community I grew up in,' and hopefully through this event, we'll do just that—create a brighter future for those served by Blick."
Jonathan Houk, Director of Retirement Services on the Wealth Impact Advisor team, praised Jim's unwavering commitment to his community, stating, "Jim has been a financial advisor for over 30 years and has helped countless clients achieve their personal and financial goals while being a leader in this community. It wasn't until I started working with Jim that I saw what truly living a life of giving back to the community meant. You know from day one that 'service above self' was a motto that Jim lives in both his business and how he serves his community."
Through organizations like The Akron Rotary Camp via the Chili Open and Capital Improvement Campaign, The Aladdin Foundation of Akron, Holy Family School in Stow, the American Red Cross of Summit-Portage-Medina Counties Capital Campaign, and Walsh Jesuit High School, Jim has helped to raise more than 12 million dollars for the Greater Akron community. Additionally, among his community service activities, Jim is a current board member of The Akron Rotary Camp and a past President of the Akron Rotary Foundation, a co-founder of the Akron Rotary Chili-Open, now in its 32nd year of impacting special children's lives, and a past board member of the Summit-Portage-Medina County Red Cross.
A Blick Tie Affair will take place on Friday, May 5, 2023, at Firestone County Club in Akron, OH. For more information on the event and how to get involved, please visit ablicktieaffair.org.
# # #
Source: Wealth Impact Advisors