WCCM LatinX Boston, Local Community Pledge Officially Launches Through Partnership With Massachusetts Alliance of Boys & Girls Clubs
Press Release
•
updated: Dec 21, 2021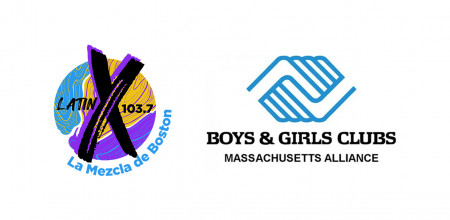 BOSTON, December 8, 2021 (Newswire.com) - WCCM Latin X Boston, of Costa Media Boston, has pledged to be a true local station in the Boston DMA and provide valuable information to the Latino community. Through its partnership with the Massachusetts Alliance of Boys & Girls, it is committed to working with local organizations and leaders to enhance this mission.
"Our first-to-market community partnership is to get the word out of the incredible outreach the Massachusetts Alliance of Boys & Girls Club is doing in our Hispanic community. This partnership means so much to me, as I was a member of the Boys & Girls Club of East Harlem when my family first moved to NYC from Puerto Rico," said Jose Villafañe, Managing Partner of Costa Media Boston. "Now, as a business owner and broadcaster, it is my responsibility to Massachusetts Latino families to assist them to benefit from the programs this institution has to offer," added Villafañe.
"We were delighted to hear WCCM management wished to collaborate and help our organization market to the Latino community," said Jennifer Aldworth, Executive Director of the Massachusetts Alliance of Boys and Girls Club. "Latinos are an important and growing part of our community in the Northeast. While the Latino community represents 12% of the overall MA population, more than 20% of public schools in Massachusetts are Latino and a higher percentage in the communities we serve. Our organization values diversity and inclusion and this partnership will help us reach this important segment of our community," added Aldworth.
About MA Alliance:
State Alliances of Boys & Girls Clubs represent the interests of all participating Boys & Girls Clubs in their state; all 39 Club organizations and the Hanscom Airforce Base are members of the Massachusetts Alliance of Boys & Girls Clubs. The Alliance provides a mechanism for joint decision-making and cooperative action and seeks to promote and strengthen relationships with public and private stakeholders in order to increase support for Clubs.
Information regarding Clubs in MA:
The Need in Our State. Every day, 213,966 kids in Massachusetts leave school with nowhere to go. They risk being unsupervised, unguided, and unsafe. There are 67 Boys & Girls Club sites in Massachusetts serving 175,661 youth, supervised by 2,507 adult staff and 10,753 volunteers. Annual number of meals/snacks served at no cost is 1,865,810. Member Demographics: Seventy-three percent of our members are ages 9 and older. Over 55% are youth of color. Forty-four percent are female. Fifty-six percent qualify for free or reduced lunch at school. Thirty-six percent live in single-parent family households.
About WCCM LatinX Boston
WCCM LatinX-103.7 Boston is a new Spanish-language Radio station serving the local Latino communities in the Boston area. WCCM is introducing a new format mix of Latin Pop and Latin Urban Music. WCCM has been a loyal and dependable source serving the Hispanic community for 20 years and will continue that tradition with radio that informs and entertains. WCCM is the official home of the Boston Red Sox baseball team.
Sales Contact: Bill Blake, General Manager at bill@latinx103.com
Visit us at www.latinx103.com & download the app at LatinX Boston.
Source: Costa Media Boston