WCA Grows in Little Rock, Arkansas With the Acquisition of Central Arkansas Recycling Disposal Services, LLC (CARDS) Little Rock Division
Press Release
•
updated: Jan 14, 2020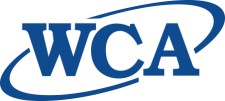 HOUSTON, January 14, 2020 (Newswire.com) - WCA Waste Corporation ("WCA"), a vertically integrated, non-hazardous solid-waste services company, announces its expansion in the state of Arkansas with the acquisition of the Little Rock Division of Central Arkansas Recycling and Disposal Services, LLC (CARDS).
WCA is happy to announce that they have grown the WCA family by 11 employees and approximately 200 customers in the Little Rock, Arkansas Market. CARDS currently provides roll-off and C&D disposal services to customers in Little Rock, AR, and surrounding areas. WCA has fully taken over the operation and services of the Little Rock Division of this entity.
"We are truly excited for this opportunity to grow in the Little Rock, AR, market and to continue CARDS' legacy of providing superior service to our customers," stated David Bahrenburg, District Manager. "We will achieve this with the guidance of our Arkansas leadership team that has over 50 years of combined industry experience."
ABOUT WCA
WCA is a vertically integrated non-hazardous solid waste management company providing waste collection, transfer, and material processing and disposal services. WCA commenced business operations in 2000 in Houston, Texas, and has expanded under the guidance of a veteran management team to serve over 680,000 residential and commercial/industrial customers in eleven states. WCA maintains a team of experienced, diverse, knowledgeable and caring people with more than 1,600 customer service-orientated employees and a fleet over 1,000 vehicles.
Learn more at wcawaste.com.
Source: WCA Waste