Walser & Herman Law Announce the Opening of a New Office in Jupiter, FL
Press Release
•
Dec 6, 2022
The probate and elder law attorneys at Walter & Herman Law are excited to announce that the firm is expanding to a new office in Jupiter, FL.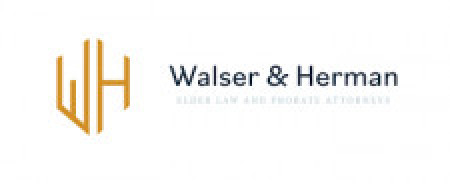 JUPITER, Fla., December 6, 2022 (Newswire.com) - Walser & Herman Law, one of South Florida's premier probate and elder law firms, is pleased to be open a new office in Jupiter, FL. The firm is eager to engage with the local Jupiter community and bring the same high standards of service. While the experienced attorneys at Walser & Herman Law look forward to meeting their new clients in Jupiter, they also represent residents throughout Florida in matters of estate planning, probate, and other areas of the law.
The firm's new office will be located at 1001 W Indiantown Road, Suite 101, Jupiter, FL 33458. Located in Palm Beach County, Walser & Herman Law has long established itself as a trusted firm whose attorneys are dedicated to assisting clients with personalized, long-term estate planning, trust administration, and elder care arrangements. Their legal services give clients the peace of mind that comes from knowing their best interest is in capable hands. The firm's core areas of specialization include:
Estate Planning - The attorneys at Walser & Herman ensure that clients have viable plans in place to protect their assets, as well as detailed wills to ensure that clients' wishes are honored after they are deceased or should they become incapacitated.
Probate & Trust Administration - As probate and trust lawyers, Walser & Herman Law handles each case with the utmost compassion and depth of knowledge as it pertains to helping trustees and executors carry out their duties.
Guardianship - The firm is proud to serve families who need to arrange voluntary, involuntary, emergency, and elder guardianship that maintains the well-being of their loved ones. Walser & Herman's lawyers are committed advocates who responsibly manage the affairs of their clients or clients' loved ones.
Additionally, the firm represents and advises clients regarding plans for persons with special needs, LGBTQ+ individuals, long-term care arrangements, and Medicare/Medicaid issues.
About Walser & Herman Law
Walser & Herman Law have represented clients in Florida since 1983. Over the course of nearly four decades, they have consistently delivered outcomes that have met and exceeded client expectations. Protecting clients' interests through diligent estate planning, long-term care planning, and other legal services remains their primary concern.
Interested readers are encouraged to visit the Walser & Herman Law website or call the firm directly at (561) 750-1040.
Source: Walser & Herman Law