Wall 2 Wallpaper Offering a Mesmerizing Wallpaper Range for Children's Rooms
Wall 2 Wallpaper, an online marketplace for murals and wallpapers, is offering a broad selection of mesmerizing wallpapers for children's rooms at reduced prices and with free shipping.
Press Release
-
updated: Jun 26, 2018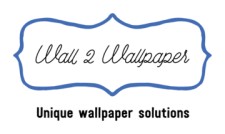 TORONTO, June 26, 2018 (Newswire.com) - Wall 2 Wallpaper is accessorizing homes with wallpapers that last awhile and look good. It handpicks quality wallpapers based on parameters like material quality, creative designs, and aesthetics and resells them via an online marketplace at great savings. As the sourcing process is continuous, the online marketplace has put together a vast selection of wallpapers for every nook and cranny of the home – be it the living room, bedroom, kitchen, dining room, or children's rooms. Additionally, Wall 2 Wallpaper has gained proficiency in all aspects of order fulfillment, from order processing to dispatch and beyond, ensuring great experiences for every buyer.
One of the executives at Wall 2 Wallpaper recently stated, "Wallpapers have the power to transform ordinary space into inviting ones with little effort and imagination. At Wall 2 Wallpaper, we are making quality wallpapers easily accessible to patrons globally. We maintain an extensive, updated inventory of wallpapers in all sizes, designs, hues and textures for all needs, tastes and budgets. Our offerings are not just easy to use and compatible with all home decors but come with state-of-the-art printing quality as well. As we back our products with competitive pricing and free worldwide deliveries, buyers get the good end of the deal."
Wall 2 Wallpaper is all about customer satisfaction. The online marketplace has a dedicated customer support in place for any buying assistance or issue resolution in the post-sales scenario. Wall 2 Wallpaper has created a safe and pleasurable online shopping environment with easy order placement process, secure payment gateway, and decent IT infrastructure. A well thought out privacy policy complies with that deters selling, sharing, or renting the buyer's personally identifiable information. The online marketplace takes the user experience to the next level with a user-friendly interface, cross-OS responsiveness, and robust servers.
Offering information on wallpaper for children's rooms on offer, the executive further stated, "Wallpapers bring out the creative and imaginative side of children. Accordingly, Wall 2 Wallpaper is providing an enticing selection of wallpapers that add spark and sparkle to children's rooms and help their imagination soar to a new high. Our options are varied, including solar system, cartoon characters, jungle theme, world map, Coral Sea and more. As our children's room wallpapers are available in 3D and 2D appearance, creating an immersive ambiance of space, forest, or sea is always a possibility for discerning parents."
Wall 2 Wallpaper is particular about safe and timely shipping globally. The online marketplace has collaborations with top postal services, such as EMS and e-Packet to facilitate doorstep deliveries within 10 to 14 and 12 to 18 days in the US and the UK respectively. Shipping to other destinations, including Australia, New Zealand, and Canada is done within 10 to 14 days. Thanks to Wall 2 Wallpaper's 30 days return guarantee, buying the best children's wallpaper for sale also comes with peace of mind.
About Wall 2 Wallpaper:
Wall 2 Wallpaper is an online marketplace serving the world with wallpapers and custom murals for living rooms, bedrooms, kitchens, dining spaces, and children's rooms. Lately, the online marketplace has replenished its inventory with a range of washable wallpaper for kitchen backsplash. Thanks to Wall 2 Wallpaper's customer centric ways, the guesswork out of where can I buy wallpaper is eliminated outright.
Contact Information:
Wall 2 Wallpaper
Contact Page: https://www.wall2wallpaper.com/pages/contact-us
Website: https://www.wall2wallpaper.com
Source: Wall 2 Wallpaper
---
Categories: Home Improvement and Renovations
Tags: best children's wallpaper for sale, washable wallpaper for kitchen backsplash, where can I buy wallpaper
---