Wake County Families to Safely Reopen Schools Calls for Immediate Action by the Wake County Board of Education
Press Release
•
updated: Sep 10, 2020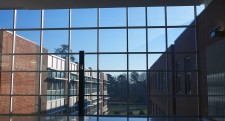 WAKE COUNTY, N.C., September 10, 2020 (Newswire.com) - ​​Among the school reopening choices outlined by Governor Roy Cooper and the North Carolina Department of Health and Human Services, Plan B allows North Carolina students to return to classrooms in a blend of in-person and virtual instruction. Accordingly, Wake County Families to Safely Reopen Schools respectfully requests that the Wake County Board of Education (the "School Board") finalize a clear plan to reopen schools under Plan B no later than Oct. 1 and that schools reopen no later than Oct. 22. ​
Wake County Families to Safely Reopen Schools believes in the Wake County Public School System, our school administrators, and our teachers. We believe that our community is strong and that we can create a public-private partnership to return students and teachers to schools safely, consistent with The Strong Schools NC Public Health Toolkit (K-12). Most important, we believe that there is no replacement for in-person student-teacher interaction within the school building. We believe that our students deserve and are legally entitled to this education.
The School Board's response to the COVID-19 pandemic has been inconsistent and muddled. ​The School Board has changed the date for reopening at least three times and currently takes the position that schools will be reopened in Plan B as soon as it is "practical," without providing clear guidance what that means. We have written to our School Board members seeking clarity and have received no concrete response.
On July 10, Superintendent Cathy Moore stated that decisions will be made in accordance with "state health guidelines and legal requirements that are handed to school systems." The state has given the School Board a toolkit for reopening. The governor has allowed schools to reopen in Plan B. Parents and the community are offering to help. The School Board continues to stall.
To date, the School Board has no plan to safely reopen the schools for in-person instruction. In fact, in a September 9 response to a member of the group regarding a reopening date, school board member Christine Kushner stated, "I just don't have any answers for you that reflect a consensus way forward." However, that same day Vice-Chairwoman Roxie Cash stated that she supports a return to the classroom saying "I do not believe that we can wait any longer to put … children back in the classroom."
The School Board must take positive action to determine what it will take to open the schools. The time is now. A return to in-person instruction will require monumental efforts from administrators and teachers. The plan must come from the top. Our children's education is too important to politicize.
Wake County Families to Safely Reopen Schools is made up largely of tax-paying families in Wake County. Since its creation on Aug. 26, the group has accumulated more than 1,500 members and is steadily growing. You can find the group on Facebook.
Source: Wake County Families to Safely Reopen Schools