Wag'n Tails Launches 'Mobile Grooming for a Cause' Campaign
Press Release
•
Oct 2, 2023
By combining their love of animals with a competitive spirit, the initiative offers participating groomers the chance to win exclusive rewards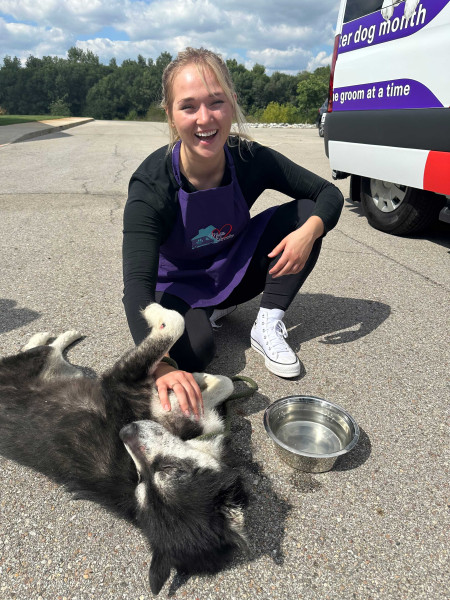 GRANGER, Ind., October 2, 2023 (Newswire.com) - Wag'n Tails, the industry leader in mobile grooming vans and veterinarian clinics, launched its "Mobile Grooming for a Cause" initiative on October 1. This initiative is poised to create a substantial impact in communities around the country by urging mobile groomers to donate their services at nearby animal shelters.
By combining the love for animals with a competitive spirit, the initiative offers participating groomers the chance to win exclusive rewards, ensuring that their charitable efforts don't go unnoticed.
Wag'n Tails first introduced Mobile Grooming for a Cause in response to the challenges faced by animal shelters after the 2008 recession. The campaign, held in October to align with the ASPCA's Adopt a Shelter Dog Month, encourages Wag'n Tails customers to donate grooms to shelter dogs because a well-groomed appearance increases the chances of pets finding their forever homes.
With the resurgence of similar challenges – such as inflation, economic shifts, and a pandemic-related surge in animal shelter numbers – Wag'n Tails has once again challenged their customers to donate their expertise at local animal shelters because a professionally groomed shelter dog stands a better chance of capturing the hearts of potential adopters.
"At Wag'n Tails, we believe that every pet deserves a loving family," said Dennis Gnetz, CEO of Wag'n Tails Mobile Conversions. "Our hope is that this campaign will give these animals a chance to find their forever homes because I truly believe our customers are the best groomers in the world."
Groomers eager to join this cause can visit www.wagntails.com/MGFAC.
About Wag'n Tails: Wag'n Tails is the Nation's leading manufacturer of mobile grooming vans and mobile veterinarian clinics, committed to improving the lives of animals and their caretakers through innovative solutions. The "Mobile Grooming for a Cause" campaign is an embodiment of their dedication to pet well-being and adoption awareness.
###
Source: Wag'n Tails
Tags
Related Files