W. Graeme Roustan Offers to Take Over CWHL
Press Release
•
updated: Apr 5, 2019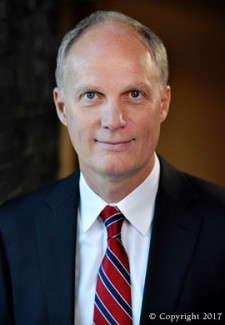 TORONTO, April 5, 2019 (Newswire.com) - W. Graeme Roustan, past Governor and financial contributor to the Canadian Women's Hockey League (CWHL) since 2008, current owner of The Hockey News and past Chairman of Bauer has made an offer to assume control of the CWHL.
In his letter to the current Board yesterday, Mr. Roustan wrote; "I would like to immediately move forward with replacing all of you as Directors/Members and bring in my own team of Directors/Members with the intent of carrying on the CWHL next season and beyond. Please respond by Friday, April 5, 2019 at noon EST."
As of Noon today, CWHL Chair Laurel Walzak and Vice Chair Art Marnnarn, had not responded to his offer. His plan is to assume control of the CWHL, meet with the CWHL Players' Association and to determine the future of the CWHL.
Walter Graeme Roustan was previously the Chairman of Performance Sports Group, the then owner of the Bauer, Mission Itech, Cooper, Cascade, Maverik as well as other brands, from 2008 through 2012. Mr. Roustan led and won the Nike sale process to acquire Nike Bauer in 2008 and took the company public on the Toronto Stock Exchange in 2011 as its Chairman. He is currently the owner of The Hockey News and several other hockey industry businesses.
Email: contact@roustan.com
Source: Roustan Capital