VUV Analytics Hosting Executive Roundtable on Novel Approaches in Combating the Opioid Crisis and Designer Drug Abuse on the East Coast
Press Release
-
updated: Jul 24, 2018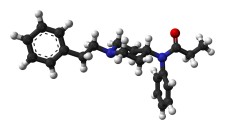 WASHINGTON, July 24, 2018 (Newswire.com) - VUV Analytics, Inc. announced today that it will be hosting another Executive Roundtable in Chevy Chase, Maryland, after the success of the event hosted in the Midwest. The event will focus on novel tactics being employed by forensic experts to combat the opioid crisis and the abuse of designer drugs like fentanyl derivatives, synthetic cathinones, and synthetic cannabinoids. The half-day event is being held on August 8 at the Courtyard Marriott---Chevy Chase with Ira Lurie, Research Professor, GWU and IUPUI Forensics Department.
It will feature a combination of technical presentations and an interactive forum covering challenges in seized drug analysis and technology solutions that can address the limitations of traditional approaches. Invited speakers Dr. Ira Lurie, The George Washington University, and Dr. John Goodpaster, IUPUI, will share recent work in advancing synthetic drug identification. The meeting will conclude with roundtable discussions of the most persistent challenges in identifying seized drugs, best practices to overcome limitations of current methods, and promising new technology that can improve the accuracy and speed of seized drug analysis.
"We're really excited by the opportunity to assemble forensic thought leaders and experts who are on the frontline in the battle against illegal opioids and designer drugs," said Ray Himmel, Senior Vice President of Global Sales, VUV Analytics. Synthetic drugs of abuse have led to thousands of hospitalizations and overdose deaths over the past few years. These compounds enter the United States through a combination of legal herbs and illicitly manufactured drugs.
"It's clear from the ever-increasing volume of seized opioids, and their related overdoses, that something different has to be done," said Dr. John Goodpaster, Director, Forensic and Investigative Sciences Program (IUPUI), "We hope that this roundtable will serve as a starting point for raising awareness of better ways to identify these drugs and curb their flow into the U.S."
More information about the executive roundtable and registration can be found at by visiting https://vuvanalytics.com/drugs-of-abuse-east-coast-2018. Space is limited, and reservations are prioritized for invited attendees.
About VUV Analytics
VUV Analytics manufactures universal vacuum ultraviolet (VUV) spectroscopic detectors that provide a new dimension of chemical analysis accuracy. Unlike legacy GC detectors, VUV detection delivers scalable data analysis automation with reduced analytical error and higher analytical throughput. For more information, visit www.vuvanalytics.com.
Media Contact:
Catie Clemens 512-333-0860
catie.clemens@vuvanalytics.com
Source: VUV Analytics
Share:
---
Categories: Law Enforcement, Sciences
Tags: DEA, Fentanyl, Opioid Epidemic
---