Vladislav Matveyev is Providing Hope in Tough Times
Press Release
•
updated: Jun 26, 2017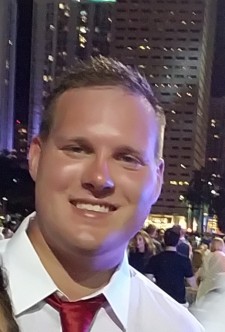 Phoenix, AZ, June 26, 2017 (Newswire.com) - The times are changing. This is especially true when it comes to the current geopolitical climate, with the rifts between formerly diplomatic — yet not particularly friendly — powers widening, revealing in their wake the underlying tensions that have never really gone away.
Take the United States and Russia, for example. In the 1990s, when the latter nation was run by Boris Yeltsin, both countries started developing a warm friendship. Then, in 1999, the NATO bombing of the Federal Republic of Yugoslavia began to hamper relations; likewise, the years since Vladimir Putin took office have seen further deterioration of what was once a fairly amicable atmosphere.
This tension has citizens around the world paying attention, but there are few who can claim to understand the underlying causes of the new geopolitical trend. It should be a relief to all of us, then, that students like Vladislav Matveyev have devoted their focus to understanding and mediating the division between both powers.
"The recent crisis originates from the U.S.-backed overthrow of Viktor Yanukovych in 2014, Ukraine's constitutional and democratically elected President," said Matveyev during an interview. "The U.S.-backed regime that seized power in Ukraine as a result of this coup has pursued a militantly anti-Russian line, provoking the secession of Crimea and Russia's actions there."
He is talking, of course, about the most recent era in which visible tensions between America and Russia have been particularly prominent. However, it was a diplomatic approach between both countries that initially inspired Vladislav to make the switch from his studies in Business in pursuit of a future in Negotiation and Dispute Resolution.
In 2013, when the then-United States President, Barack Obama, was planning to intervene in Syria militarily, it was negotiations with the Russian president which instead saw both countries working together to remove chemical weapons from the country. This kind of positive resolution struck a chord with Matveyev, and would go on to prompt his current passion with International Affairs.
He's now enrolled in the Masters of Science in Negotiation and Dispute Resolution course at Creighton University, and has been learning the skills which — he hopes — will help him to have an impact on positive diplomatic resolutions in the future.
About the course itself, Creighton University's website states, "[We are] a leader in advancing the field of conflict resolution. With our Master of Science (MS) program, we are training a new generation of practitioners and scholars to take conflict resolution to a new level."
It goes on to state that, by using a combination of intensive courses, conferences, and workshops, they "provide cutting-edge approaches and techniques in negotiation, conflict management, mediation and dispute systems design."
Of particular interest to the young Russian-American are conflicts which arise not so much on a political or diplomatic level, but on a different scale, between citizens of each country. To help him achieve this, he is currently working to improve his skills as a dialogue facilitator between English and Russian-speaking parties and court interpreter.
His hope is that, no matter what the conflict may be, issues can be resolved at the mediation table before they get out of hand.
"We cannot solve all conflicts between the two nations," said Matveyev, "but we can prevent some of them by improving communication, building trust, and identifying common interests." He added that he has inherited a pride and feeling of a great gratitude for his both Russian and American grandparents whose significant contribution led to the victory over the German Nazis in World War II.
As part of his studies, he was fortunate enough to have a personal discussion with war veteran, physician, author, and former Republican-nominee hopeful, Ron Paul. Thanks to his extensive work and writings on fields like political and economic theory, Dr. Ron Paul can profess to not only possessing a great deal of knowledge on United States-Russia relations, but also a somewhat objective position on the matter.
The meeting was organized by Paul's own institute, the Ron Paul Institute for Peace and Prosperity. Encouraged by his interactions with the down-to-earth and reasonable libertarian, Matveyev followed his advice and became a member of the Young Americans for Liberty organization following the meeting.
Likewise, he has now found himself a summer internship working at a British-Russian company which is situated in Russia. He hopes that this placement will allow him to continue to grow as a mediator, while improving his language skills and his real-world experience of helping opposing parties come together in unexpected situations.
His ideals of improving communication, building trust, and identifying common interests are noble, and we've no doubt that he will continue to help people from these somewhat vastly different nations find a peaceful middle-ground as his career continues to prosper.
Source: Vladislav Matveyev