VivaWell Raises $1.6 Million in First Seed Funding Round to Expand Its Mexico Health Operations
Press Release
•
Mar 6, 2023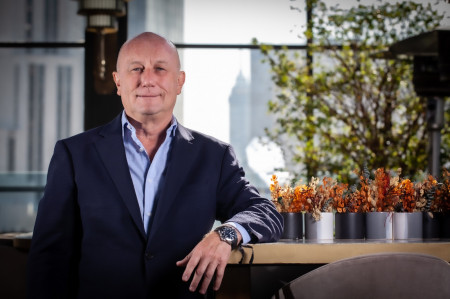 MEXICO CITY, March 6, 2023 (Newswire.com) - VivaWell, an AI prevention-centric healthcare and wellness company with offices in Ciudad de Mexico and Buenos Aires, has successfully executed its USD1.6m Seed Financing Round.
The group of investors is composed by family offices with several investments and operations in the Insurtech and Healthtech industries and renowned US and Latam entrepreneurs. The proceeds will be used to expand its operations footprint and network in Mexico, talent acquisition and technology.
VivaWell is a healthtech company founded in 2020 with the mission of providing affordable quality healthcare and wellness services in emerging markets. VivaWell operates as an aggregator of healthcare and wellness services and utilizes artificial intelligence and machine learning to create a bespoke solution that addresses the needs of each user. VivaWell's platform also provides quality information for employers to improve productivity and retention metrics.
The Company's healthcare and wellness solution complements existing government and private coverage with a focus on prevention. VivaWell's ultimate objective is to democratize the access to quality health programs and promote health equity in emerging markets.
"In the last twelve months of operations, we have demonstrated that our designed healthcare solution perfectly fulfills an unsatisfied existing demand. In Latin America, as in other emerging markets, the need for these services is massive and represents a huge market opportunity for VivaWell," emphasized Eduardo Iglesias, CEO and founder of VivaWell. "The innovative business model and our proprietary platform represent the main competitive advantage and differentiating value proposal of VivaWell. Many clients in Mexico, including SMEs and blue chip companies, have validated this model and recognized the value added of our solution. The outstanding reception in the the Mexican market has also been confirmed by the interest from highly recognized industry investors in participating in our funding round. We thank to all and not only validate our landing strategy but also reaffirms our growth plans for 2023 onwards," Eduardo added.
VivaWell reached 100,000 subscription-based users early in December through a B2B strategy.
The Company expect to continue its exponential growth in Mexico and Argentina focusing on B2B and B2B2C commercial channels.
Source: VivaWell