VirtoSoftware Has Released New SharePoint 2013/2016 Kanban Web Part Features
The New VirtoSoftware Kanban Web Part version 4.2.4 comes with several awesome features such as scroll, fast edit, search, and sorting.
Press Release
-
updated: Aug 21, 2018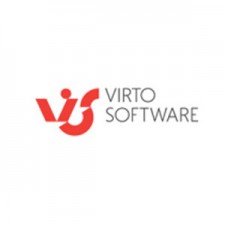 LOS ANGELES, August 21, 2018 (Newswire.com) - VirtoSoftware (www.virtosoftware.com) SharePoint Kanban Board Web Part comes with new useful features. Virto SharePoint Kanban Board Web Part (https://www.virtosoftware.com/sharepoint/kanban-board-web-part) is created for easy & smart task management. 
SharePoint Kanban Board Web Part is an agile tool to visualize and manage tasks in SharePoint. Virto Kanban web part allows users to show any SharePoint list and multiple lists as a Kanban Board. There is a drag&drop feature, an ability to sort tasks between columns and swimlanes of a project.
With this SharePoint task management web part, managers can quickly reveal bottlenecks and blockers. Less time is spent sorting out how projects are coming along because everything is visible on the SharePoint Kanban board.
Virto Kanban web part version 4.2.4. for SharePoint 2013/2016 has some new and unique features:
Add editing directly on card. This feature allows users to edit card fields underlined by a white dotted line.
Horizontal scroll. If a board contains many columns and doesn't fit to screen, users may use horizontal scroll on the bottom of the page, if the "Use horizontal scroll" feature is enabled. If the feature is disabled, users may move columns with drag and drop option. Just click on any empty space on the web part, hold a mouse button, then move the mouse without releasing left or right.
Use default SharePoint form. The certain form (Kanban form or default SharePoint form) can be selected for task editing.
Interactive search of cards on board. The search control is added to the Kanban header. Users can display only the tasks matching to any entered values (text, numbers, and symbols) that are displayed on cards.
Sorting field in a column (cell). Users can apply tasks sorting in ascending and descending order. To display this filter on the board header, users have to specify a field for sorting in the web part settings. For example, tasks may be arranged in a cell according to descending Start Date.
All features of Virto SharePoint Kanban Board Web Part:
Multiple SharePoint lists aggregation
Manage tasks between columns and swimlanes
Powerful set of task filters
Color-coded body of tasks and condition markers
Total count option
User permissions, task watchers, and notifications
Statistic charts and diagrams
All users are invited to try all these features of the SharePoint Kanban Board Web Part for free.
"This is a very useful product for smart, convenient and easy task management. The new Virto Kanban version for SharePoint 2013/2016 has some new and really great features. Our team hopes that every user would appreciate this functionality," said Dmitry Leytner, CEO of VirtoSoftware.
Try VirtoSoftware's other innovative products for Office 365:
Try our knowledgebase to help you deal with common SharePoint related issues:
Source: VirtoSoftware
---
Categories: e-Commerce
Tags: office 365, sharepoint add ons, sharepoint apps, sharepoint kanban
---