Virginia Majority Makers PAC Announces Support of 10 House GoP Candidates
Press Release
•
Oct 8, 2021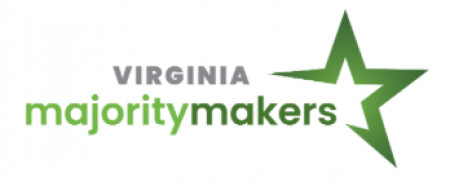 RICHMOND, Va., October 8, 2021 (Newswire.com) - The Virginia Majority Makers Political Action Committee today announced the selection of their 10 Republican "challenger" candidates for the 2021 House of Delegates elections. The candidates selected have demonstrated, through a three-stage process, their outstanding abilities in key areas such as grassroots engagement, fundraising and other major viability components.
"This first class of Majority Makers are an outstanding group of GOP candidates that will be crucial to returning the House of Delegates back to a Republican majority," stated Eric Cantor, Chair of the Virginia Majority Makers Advisory Committee. The 100-seat Virginia House of Delegates presently consists of 55 Democrats and 45 Republicans.
Virginia Majority Makers is a state-level PAC that emulates the Young Guns Program managed by the National Republican Congressional Committee (NRCC) for Republican candidates running for the US House of Representatives.
The following are the 2021 Majority Makers:
Nick Clemente, 10th District
Jason Ballard, 12th District
Tanya Gould, 21st District
Tara Durant, 28th District
Harold Pyon, 40th District
Mary Margaret Kastelberg, 73rd District
Otto Wachsmann, 75th District
Anne Ferrell Tata, 82nd District
Karen Greenhalgh, 85th District
Phillip Scott, 88th District
Each of the 2021 Majority Makers is a non-incumbent challenger. They are business and community leaders looking to bring a new perspective to Richmond.
For more information, go to www.VAMajorityMakers.com.
Media Contact:
Ron Wright / 703-663-0757
Source: Virginia Majority Makers PAC
Tags
Related Files