VinePair Launches Fresh Approach to Wine & Beer Reviews, Along With Site Redesign
Press Release
-
updated: Mar 6, 2019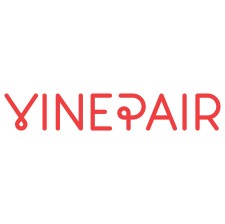 NEW YORK, March 6, 2019 (Newswire.com) - After a year of reader input, VinePair — the largest and fastest growing media brand in the world reaching the next generation of drinkers — is introducing their fresh approach to wine and beer reviews in conjunction with the launch of their redesigned site.
"This review process is a prime example of VinePair continuing to determine the best ways to provide our readers the tools they are seeking to make beer and wine purchase decisions," said CEO Adam Teeter. 
The site was designed by VinePair's in-house designer, Danielle Grinberg, and programmed by President & Co-Founder Josh Malin and his team. "The redesign represents how far VinePair has come as a publication, and further highlights our extremely popular content. In addition, the redesign makes the site even faster than before, ensuring a fantastic experience for all our readers," said Mr. Malin. 
The VinePair Rating System: Each VinePair review is accompanied by a rating, along with producer and wine or beer name, appellation, vintage (if applicable), ABV, and suggested retail price. VinePair may also publish separate editor's picks and recommendations without ratings. The ratings are designated as follows.
VinePair tastes all wines and beers non-blind, knowing the price. Each beer or wine is scored based not only on its own merits but also based on use cases we assign it given its price and positioning in the market. These use cases are categories such as a gift for the boss, dinner parties, weeknight sipping, bbq drinks, impressing the in-laws, among others.
Rating Index:
A+: Mind-blowing, unforgettable wine or beer. Not necessarily a "value selection," but it inherently has value to you because it's just that phenomenal of a wine or beer. If you opened a bottle or can of this, you would be extremely resistant to share it with anyone else.
A: An excellent beer or wine. Having tried this, you would always select this over trying something new were you to see it at a shop or restaurant. Worthy of a "treat yo'self" day.
A-: A great wine or beer that you would enthusiastically recommend to friends and push them to try. Worthy of a gift.
B+: A good bottle that you solidly enjoy and would order again, but doesn't quite make it into the top echelon of wines or beers for its category. Typically good value.
B: A good wine or beer that probably offers good value. You would be happy to keep this on hand as a "catch-all" or house pour for a party.
B-: This is a fine beverage for more casual sipping when wine or beer is not the focus. You would be perfectly okay with serving this as a house wine or bringing a case of this beer to a party. Typically good value.
Wines & Beers rated below a B- will not merit a review.
Review Awards
VinePair classifies each reviewed product with an award as well as a rating in order for readers to quickly and easily identify quality. 
Grades A through A+: Gold
Grades B+ through A-: Silver
Grade B: Bronze
Value Selection
A wine or beer may be deemed a "value selection" if it offers supreme quality for its price, particularly when compared to other wines or beers in its category. There is no price cap for a value selection.
Our Samples and Reviews Policy
VinePair tastes, rates, and reviews wines, beers, and spirits for publication on a rolling basis. Our mission for reviews and ratings is to provide a clear, reliable source of information for the millennial consumer, providing an overview applicable to day-to-day buying and drinking.
Tastings for review are not conducted blind. In alignment with our reviews mission, we believe in purposefully tasting all products as our readers typically would, with full knowledge of the producer, the region, and the price.
What to Include With Samples
All samples submitted for consideration should include the following information sent preferably via email to reviews@vinepair.com or alternatively included in the sample shipment. We kindly ask that two bottles of each wine or beer be sent in case of a flawed bottle or for a follow-up tasting.
Producer name
Wine name
Appellation
Vintage
Suggested Retail Price
Contact information in case of questions or follow-up
About: VinePair started four years ago by Adam Teeter and Josh Malin, two media veterans who were interested and passionate about wine, beer, and cocktails but discouraged by an elitist culture. Since then, it's turned into the largest and fastest growing media brand in the world reaching the next generation of drinkers with accessible, entertaining, and inspiring content about drinks and the experiences you have with a glass in hand. Investors include Joanne Wilson and Zach Wilson (both original investors in Eater), Gary Vaynerchuk, New York Venture Partners (first investors in Pinterest), and Social Starts.
Source: VinePair
Share:
---
Categories: Wine
Tags: Business, Digital Brands, Media, Wine
---