VIM AEC Multiplies Their Development Team for XR Development
Press Release
-
updated: Oct 8, 2018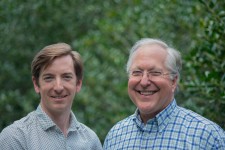 ALPHARETTA, Ga., October 8, 2018 (Newswire.com) - VIM AEC has increased their development team over the last several months and will continue to. Joel Pennington has been hired as Head of Product to lead and grow this team. Joel is a Mixed Reality visionary with over 18 years of experience developing experiences and products for Augmented and Virtual Reality. Before joining VIM AEC, Joel held management, art, and technical positions at Autodesk, Disney, and Electronic Arts. Click here to hear more about him on his recent podcast.
VIM XR
VIM AEC serves many in the AEC (Architecture, Engineering and Construction) Industry, with solutions that can be used in a variety of applications where XR can be utilized. XR, or "extended reality," refers to all real and virtual environments and human-machine interactions generated by technology. These include augmented reality (AR), virtual reality (VR), and mixed reality (VR). XR is the new term that acts as an umbrella bringing all three realities under one term, and a cross-platform (desktop and mobile) with XR is key to the future of this technology.
Into the Unknown
While the X in XR obviously refers to "extended," it also represents a variable not fully known or specified. As such, it describes an open ecosystem that will continue to expand. People's experiences with this immersive technology are changing how humans, information, and experiences connect to one another, and ongoing experiments with immersive technologies are laying the groundwork or transforming entire industries in the future. There's little doubt that XR can and will be a bridge connecting VR, AR, and MR to address problems like never before.
How important is XR? Consider the fact that 80 percent of executives believe it will be essential to leverage XR to bridge the physical distance among employees and customers, and 27 percent of executives believe it is very important for their companies to be a pioneer in XR solutions. XR can allow you to train employees in the same virtual place no matter where they work in the world, and it can also connect them to customers in more personal ways.
The Future of Virtual Reality and VIM AEC is VIM XR
XR represents a fundamental shift in the way people view, use, create, and share media. The virtual world and the real world are increasingly engaged in a more seamless fashion. The delineations of the experiences of VR, AR, and MR are falling away. Therefore, the future of augmented reality is XR, which combines these "realities" into a single process that allows people to interact with the real and virtual world with ease.
The VIM AEC "reality" solution is a cross-platform that enables VR, AR, and MR. That is why we're introducing VIM XR. While we'll still be servicing the architecture, engineering, and construction industries, our development of a full XR platform means we have room to grow, develop, and expand. We are incredibly excited to provide these powerful expanded services to our partners. The innovation you've come to expect from VIM AEC will only continue with VIM XR!
Visit http://www.vimaec.com/careers to apply for a position with VIM AEC.
.
Source: VIM AEC
Share:
---
Categories: Architecture and Design
Tags: AEC, architecture, Augmented Reality, Autodesk, construction, Disney, engineering, Unity, VIM AEC, VIM Virtual Information Modeling, VIM XR, VR Virtual Reality
---