Video Production Chicago -the Michael Group
Press Release
•
Mar 15, 2016
The Michael Group: Video Production Company in Chicago Pushing Boundaries Introducing Michael Weber, executive producer & founder of The Michael Group - an innovative video production company in Chicago.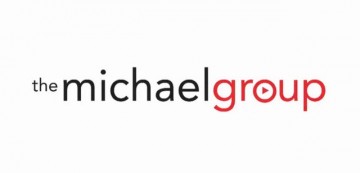 Chicago, Illinois , March 15, 2016 (Newswire.com) - In an industry infamous for its cutthroat and male dominated environment, one video production company in Chicago – The Michael Group – stands out with a distinct and innovative approach thanks to its female founder and executive producer, Michael Weber.
As an award-winning producer, writer, and director Ms. Weber began her career as a reporter for ABC News. During this period, it became clear that Michael possessed a unique flair and understanding for behind the scenes of the film, television, and media world. After launching herself into producing and realizing the need for a strong feminine voice in the industry Michael founded The Michael Group.
"It's not just about making a television series or a corporate video. It's about creating a story that works with your audience, your company, your brand, and your mission. It's about letting everyone know why you're here."

Michael Weber, Executive Producer/Founder
Ms. Weber's passion for the industry and her business is clear. "I opened The Michael Group, first and foremost, because I love making television shows and helping clients to tell their stories. There's nothing better than making a great product that the client is happy with and that you put your heart into."
Touted as a worldwide multimedia production company, The Michael Group boasts a pool of content creators skilled in television production. Having mastered the art of getting a story told and heard, the talented team, led by Michael, have worked with a variety of clients on an array of diverse projects including:
Television

series​

​Corporate

videos​

Public relations
Marketing

campaigns​

​Documentaries

​Commercials​

Film​

Live event

coverage​

Media

training​

Multimedia production
It is clear that Ms. Weber has an incredible grasp on the needs of her clients and the creative process that goes into producing a quality product which delivers beyond expectation. "It's not just about making a television series or a corporate video. It's about creating a story that works with your audience, your company, your brand, and your mission. It's about letting everyone know why you're here."
As a respected leader with creative insight, a strong sense of determination, and a hunger for success, Michael Weber is the formidable force that keeps The Michael Group's groundbreaking edge at the helm of the Chicago video production industry. With expertise in dynamic content creation and an unparalleled understanding of traditional and digital media contact The Michael Group by visiting http://www.michaelgroupltd.com/
Related Media
Additional Links