Victoria (Tory) Brubaker Joins APT212 to Help New Yorkers Find Their Dream Home
Press Release
•
Jan 19, 2022
Tory Brubaker brings her years of experience in real estate marketing and sales to the table, helping NYC homeowners with her out-of-the-box thinking and unique style of working.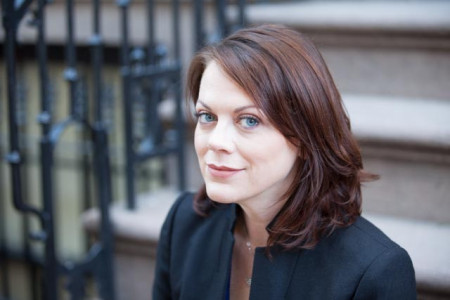 NEW YORK, January 19, 2022 (Newswire.com) - Victoria Brubaker, popular as Tory among her clients, joins APT212, a growing, tech-based real estate firm in NYC, as a real estate advisor to help NYC homeowners and sellers alike with their real estate endeavors.
Tory is known for her out-of-the-box thinking and unique style of working. She uses her expertise and experience to make the process smoother; as she said during a conversation, "When working with someone, my goal is to ensure the best purchase experience possible. To me, that means to work to understand what the person is looking for and find insight into their goals. I provide tailored updates in their price range and selected areas that include details important to them, whether it's a big kitchen sink or a private outdoor space."
Brubaker began visiting New York City as a child and fell in love with the bright lights, beautiful buildings, and frenetic pace, which made her realize her passion for architecture and real estate at a very young age. Years later, she moved to the city quickly after graduate school. With 10 years in the city behind her, she is happy to call herself an "official" New Yorker and uses her knowledge and experience to help her clients make informed purchase decisions.
"We met Tory at an open house and communicated our requirements to her. Over the next couple of days, she tirelessly scoured and shared listings, ultimately finding us a huge sunny prewar apartment in the West Village. She then assisted us in being selected over other applicants and guided us through the lease signing seamlessly," said Michael and Simon while terming their experience working with Tory as "amazing."
Tory has always been vocal about how she loves to make it seamless, organizing the viewings geographically and providing calendar invites with listing descriptions and background on the neighborhoods as well as the buildings. "These always feel like fun adventures to me, and I think they are imperative to inform a decision on a future purchase, so they are really productive," says Tory.
For more information about her, visit https://apt212.com/team/victoria-brubaker.
About Tory
Victoria (Tory) Brubaker is a licensed salesperson based in New York, known for her articulate presentation skills. She assists her clients looking for a property and handholds them in negotiating and closing the best deal available best-suited to their needs. With a background in historic preservation from the College of Charleston and a graduate degree in Urban Planning, her education and passion for architecture, real estate, and great neighborhoods have given her expertise and valuable skills that she uses to find the best deals for her clients.
Media contact:
Tory Brubaker
(818) 795-5414
tory@apt212.com
Source: APT212