Vice Mayor Marlon D. Bolton Appointed to Affordable Housing Advisory Committee
Press Release
•
updated: Oct 1, 2020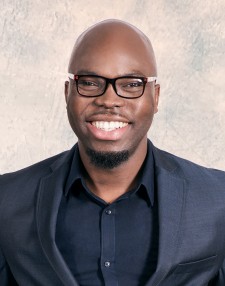 TAMARAC, Fla., October 1, 2020 (Newswire.com) - Tamarac Vice Mayor Marlon D. Bolton was appointed to the City's Affordable Housing Advisory Committee to champion the City's initiatives after a unanimous vote by the City Commission. Florida passed a new law requiring that one elected official from each municipality participate in its State Housing Initiative Program (SHIP). This move was designed to increase accountability and ensure the creation of effective policies.
"The lack of affordable housing in South Florida is a serious crisis that we need to address, especially in light of the number of people at risk due to the pandemic," said Vice Mayor Bolton. "I am proud to represent the City and will do all I can to ensure that our housing assistance programs are effective in addressing the needs of our residents."
The Affordable Housing Advisory Committee advises and makes recommendations to the City Commission on specific actions or initiatives to encourage or facilitate affordable housing while protecting the ability of properties to appreciate in value. The recommendations can be both monetary and non-monetary housing incentive strategies that are submitted to the City Commission and the State of Florida in an annual report. The committee is comprised of between eight and eleven residents involved in related industries that include housing, banking, home building, affordable housing, local planning agencies, essential service providers, and real estate.
"The Vice Mayor is always quick to advocate for the residents of Tamarac," said Tamarac District 4 Commissioner Debra Placko. "His desire to help others combined with his leadership experience will make him a great addition to this committee."
ABOUT THE CITY OF TAMARAC
Tamarac covers a 12-square mile area in western Broward County and is home to more than 65,000 residents and approximately 2,000 businesses. Ideally situated, Tamarac provides easy access to highways, railways, airports and waterways, and a wealth of cultural and sports activities. Tamarac's median age continues to grow younger and the population more diverse, as people recognize the City as a great place to spend their lives. For more information visit www.Tamarac.org.
Source: City of Tamarac