Vibcare Pharma is Providing Third Party Contract Manufacturing and Pharma Franchise
Press Release
-
updated: Nov 8, 2017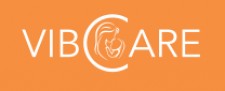 Chandigarh, India, November 8, 2017 (Newswire.com) - Vibcare Pharma is among the leading pharmaceutical companies in India boasting of over 40 years experience in the market and an extensive network within the country and globally. Committed to increasing access to quality healthcare the company has devoted itself to developing, manufacturing, and supplying generic drugs to their clients. Vibcare Pharma also offers third-party contract manufacturing, Pharma franchising, and PCD Pharma services at the most competitive rates in the industry.
Speaking about their differentiating factors, the Executive Director said, "Our focus is to provide high-quality products that are affordable and available to all while supporting our clients with a dedicated customer service. Using well-designed programs, we are able to deliver above standard healthcare services covering all segments from early developments to fully integrated contract manufacturing & development. The business model we have implemented has also positioned us strategically as the perfect partner to handle pharmaceutical needs as we extend our values of integrity, honesty, and good ethics to you."
The search for PCD Pharma franchise companies comes to a stop at Vibcare Pharma. Utilizing their pharmaceutical franchise network and a team with executive level expertise on PCD franchising, the company offers unrivaled services at the lowest costs. Among the advantages of partnering with Vibcare Pharma include professional customer support, same day dispatch of orders, and the best promotional input to help generate more profits. Continually looking on how to expand their horizons and cater for broader markets the company has a policy of going the extra mile to ensure a world-class touch on each project handled.
On why they are rated among the best pharmaceutical contract manufacturing companies, the Marketing Director said, "Heavy investments and a spot for research and development has made us one of the most resourceful contract manufacturing companies in the country. We know the hiccups involved when launching a product to the market especially for early developments thus act as a bridge to overcome this gap that is key to market success. Our principle is to handle each process from the productions to the final packaging with utmost care to give you competitive advantages when launched to the target markets."
The secret to thriving in business today is by placing emphasis on what one can do best and leave the rest to others who are more skilled in the process. Vibcare Pharma has put their attention on third-party manufacturing to give players in the healthcare sector reliable solutions for their productions. Handling several therapeutic segments the company offers numerous advantages over in-house manufacturing such as flexibility, reduced capital investments, and access to external expertise. Vibcare Pharma is among the best third-party manufacturing pharma companies in India that have served the domestic market as well as South Asian, CIS, and African markets.
About Vibcare Pharma
Vibcare Pharma is a growing pharmaceutical company in India whose primary concern is in making healthcare services more accessible and affordable through the provision of quality drugs, third-party contract manufacturing, and PCD pharma franchising.
Source: Vibcare Pharma
Share:
---
Categories: Pharmaceuticals and Biotech, Medicine and Healthcare
Tags: best pharmaceutical contract manufacturing companies, best third-party manufacturing pharma companies, PCD Pharma franchise companies
---