Vetnique Partners With the Mutt Dog & PAWS Chicago to Support Homeless Pets
Press Release
•
Nov 7, 2022
Vetnique donates 10% of special pet care bundle sales in partnership with The Mutt Dog and PAWS Chicago, keeping with their tradition of helping pets thrive while supporting local animal welfare organizations.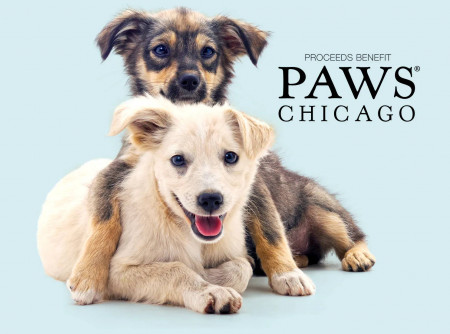 NAPERVILLE, Ill., November 7, 2022 (Newswire.com) - With their newest campaign, Illinois-based Vetnique is building a common thread between the brand's passion for helping pets thrive and finding animals their "furever" home. They've partnered with The Mutt Dog - a Massachusetts-based clothing brand whose mission is to help rescue animals-for a joint social media and web event in support of local Illinois animal shelter, PAWS Chicago.
The charitable campaign will be active between Monday, Nov. 7, and Wednesday, Nov. 16, 2022 on Vetnique's website.
Vetnique is unveiling three limited-time product bundles for the event, with each set featuring special-priced Vetnique pet care products plus a free pet bandana from The Mutt Dog. Another bonus for animal-loving shoppers? In addition to a built-in discounted price for each bundle, 10% of every purchase will be donated to animal welfare efforts at PAWS Chicago.
The following bundles can be purchased on Vetnique.com:
Scoot & Scratch Relief Bundle

Glandex Anal Gland Support Chews 60 count tub
Dermabliss Allergy Chews 60 count tub
FREE Mutt Dog Bandana

Inside Out Pet Health Bundle

Profivex Probiotic Chews 60 count tub
Dermabliss Allergy Chews 60 count tub
Oticbliss Medicated Ear Drops
FREE Mutt Dog Bandana

Furever Young Senior Dog Bundle

Seniorbliss Hip & Joint Chews 60 count tub
Seniorbliss Probiotic Chews 60 count tub
Seniorbliss Anti-Itch Shampoo
FREE Mutt Dog Bandana
Vetnique is proud to partner with The Mutt Dog in support of animal welfare organizations like PAWS Chicago.
"At Vetnique, one of our values is to reach outside our walls to make a difference in the lives of pets and pet parents we serve," said Brandon Williams, Vetnique's Director of Marketing. "We've teamed up with two incredible non-profit organizations who share the same passion for helping pets lead happier and healthy lives."
ABOUT PAWS CHICAGO
Since 1997, PAWS Chicago has performed more than 280,000 free and low-cost spay/neuter surgeries, found loving homes for more than 70,000 pets, and consistently saved 98% of the pets who come through their doors.
ABOUT THE MUTT DOG
The Mutt Dog community was created to help get more dogs rescued & provide support to shelters across the world. Whether your pup is mutt or purebred, stories of rescue and newfound family remind us to hold our dogs closer and be grateful for their health, happiness, and unwavering love.
ABOUT VETNIQUE
As a veterinarian-founded company, we genuinely understand pets' health needs better than anyone. It's what sets us apart from the pack! With our veterinary expertise, we offer unique solutions to everyday problems facing pet families. We don't just help pets live happier, healthier lives--we help them thrive!
Source: Vetnique Labs