Veteran Innovative Products Announces the Release of the Hoglog & Veteran Broadhead 
Press Release
-
Oct 4, 2016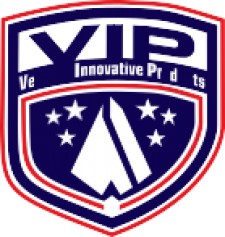 Alpharetta, GA, October 4, 2016 (Newswire.com) - Veteran Innovative Products (VIP) announces the release of two new products highly anticipated throughout the hunting industry, The Hoglog and Veteran Broadhead.
The Hoglog is the simplest, most reliable and most effective trophy boar feeder available on the market. The Hoglog was developed and is used for enticing the largest of wild boars easily within bow range. It provides a more consistent method of keeping boars interested by bringing the largest and most dominant pigs within shooting range of rifle, pistol, muzzleloader, crossbow or bow.
VIP has witnessed repeatedly as the most dominant boar of the group continued to take control of The Hoglog proving the success of using a feeder that is ultimately pig-powered. It entices wild boars to express their natural tendencies to root and eat at the hunter's preferred location and angle.
Veteran Innovative Products also announces the release of the Veteran Broadhead. The Veteran Broadhead is the world's first scalpel sharp compressible cutting width blade system, for the perfect shot for compound or crossbow use.
Shown through independent testing, the patented dual-spring blade suspension system within the Veteran Broadhead is proven to deliver with accuracy and precision. It features Zero Fail reliability and lethality-enhancing capacity, which has never before been accomplished by any other broadhead. Combining the strength of a fixed blade with the deadliness of a mechanical, the Veteran Broadhead has provided unmatched success in the field.
 
"We are pleased to provide hunters with these state-of-the-art, battlefield ready weapons. Not only have they been proven, but will deliver the most practical and consistent trophy hunting experience," said Chris Albrecht, co-founder of Veteran Innovative Products.
The manufacturing of all the components if VIP products are all proudly veteran owned, veteran designed, and made in the USA. To learn more about Veteran Innovative Products, to order or carry them in your store, call (678) 392-1100 or visit www.VeteranIP.com.
For press or media inquiries, please contact Matthew Futtere at Matt@veteranip.com
About the Company: Veteran Innovative Products (VIP) was founded by Matthew Futtere and Chris Albrecht. As a veteran of the U.S. Navy and following his recent return from Afghanistan, Futtere refocused his efforts from a high-tech consulting company and such overseas military support efforts.
Wanting to live life to the fullest by simply doing what he enjoys the most: spending time with his family, hunting and fishing motivated him to begin creating ground-breaking outdoor products. With his proven history of innovation and the partnership with Albrecht, a globally experienced bow hunter in addition to his experienced business team, VIP is poised to make an immediate, lasting and positive impact within the hunting world.
Source: Veteran Innovative Products
Share:
---
Categories: Sports, Fitness, and Recreation, Recreation and Sports, Hunting and Fishing, Hobbies and Crafts
Tags: Arrow, Bow, Broadhead, Hunting
---