Veruna Announces Engagement with Six New Industry Advisors to Drive Strategic Growth
Press Release
•
Sep 19, 2023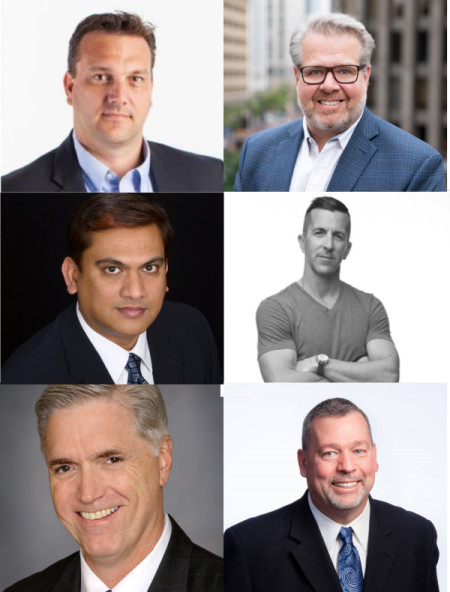 AUSTIN, Texas, September 19, 2023 (Newswire.com) - Veruna, a leading insurance software provider, is thrilled to announce its strategic engagement with six leading insurance, CRM and AI insurance technology industry advisors. With the upcoming availability of Salesforce's Einstein GPT for insurance brokers as well as the current movement of large insurance agencies to consolidated technology for better predictive analytics and management, Veruna is poised to dominate the space.
The newly appointed industry advisors' expertise covers a broad spectrum of disciplines, including insurance technology, CRM technology, artificial intelligence and insurance generally. Their insights will help Veruna align with go-to-market for Salesforce's deep investments into insurance and artificial intelligence as well as transformative direct-to-carrier connectivity which will ease the burden on insurance agents as well as speed up sales and servicing for insureds.
"We are thrilled to welcome these exceptional industry advisors to our team," said Veruna's CEO, Jennifer Carroll. "Their collective expertise and extensive networks will play a pivotal role in driving our strategic growth and expanding our market reach. Already they have shared invaluable insights and challenged us to make even greater leaps in this risk-adverse but quickly evolving industry. We are confident that their involvement will propel Veruna to new heights."
The newly appointed industry advisors include:
1. Mark Rieder, Head of Innovation, NFP - As Head of Innovation, Mark Rieder champions, develops and institutionalizes the innovation process for NFP both inside and outside the organization. Rieder has served the employee benefits industry for over 25 years, including nine years as CEO of a leading employee benefits consulting firm. Reider helped develop the NFP Marketplace - NFP's exchange solution - and, most recently, Rieder helped to launch NFP's Innovation efforts and drives their Digital Transformation Strategy.
2. Jim Gilbert, Executive Vice President of Enterprise Technology, W. R. Berkley Corporation - James Gilbert is the EVP of Enterprise Technology for W. R. Berkley Corporation, a commercial lines property and casualty insurance holding company. As well, Gilbert was President and CEO of BerkleyNet Underwriters, a Berkley company. Gilbert has nearly 30 years of experience in the property casualty insurance industry.
3. Gary Baker, Senior Vice President, USAA - Gary Baker is Senior Vice President at USAA and leads the agency division. Baker has focused on positively transforming organizations and business units over the past 16 years. Baker has driven associate engagement while developing and deploying key strategies to drive exceptional performance, growth and followship at several Fortune 100 organizations.
4. Pete Miller, President & CEO, The Institutes - Pete Miller is President and Chief Executive Officer of The Institutes and a member of its Senior Management Team. Miller chairs the Board of Directors for The Institutes CPCU Society, The Institutes Griffith Insurance Education Foundation, and The Institutes RiskStream Collaborative®. Miller has done extensive Ph.D.-level work in computer information systems with a focus on Artificial Intelligence.
5. Raja Singh, Founder - Raja Singh was one of the initial members of Vlocity - a Forbes' "Top 100 Cloud Company," and a "Unicorn" company with $1bln+ valuation, with customers in over 25 countries. Vlocity was acquired by Salesforce in 2020 and became the catalyst for Salesforce Industries. Singh was previously SVP & GM, Insurance at Salesforce and led their $1B+ global insurance business.
6. Sudhir Nair, Technology & Operations Leader - Sudhir Nair is a technology & operations leader and a distinguished speaker with more than 25 years in various leadership roles. Nair led the transformation and implementation of Solutionstar technology stack on Cloud, Mobile and big data analytics - the first of its kind in the financial services industry. Prior to Solutionstar, Nair was EVP & Technology Executive at Bank of America for 11 years leading their consumer real estate technology teams, including relating to the sale and purchase of insurance.
This collaboration with the industry advisors reinforces the company's dedication to fostering growth, continuous improvement, and delivering exceptional value to its stakeholders such as USAA Insurance, Evolve and Vouch MGAs and numerous retail agencies.
Source: Veruna, Inc.