Vertosoft Awarded Cooperative Contract Through OMNIA Partners
Press Release
•
Jun 7, 2023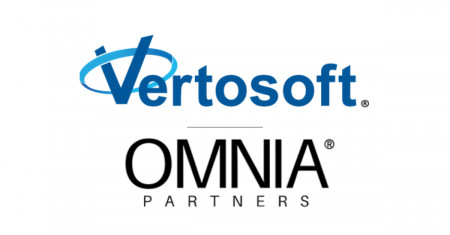 LEESBURG, Va., June 7, 2023 (Newswire.com) - Vertosoft announced today they have been awarded a National Cooperative Purchasing Alliance (NCPA) agreement for Software Products and Services by the Region XIV Education Services Center, available through OMNIA Partners. With the recent acquisition of NCPA by OMNIA Partners, Vertosoft's supplier network and partners now have access to the largest and most experienced cooperative purchasing organization for the public sector.
"We are excited to have the opportunity to provide both NCPA and OMNIA Partners members direct access to our emerging and innovative technology suppliers," said Jay Colavita, President, and Founder of Vertosoft.
Vertosoft is thrilled to be a part of the OMNIA Partners portfolio and connecting their vast line card to the thousands of public agencies and educational institutes that utilize it today.
About Vertosoft
Vertosoft is a high-value distributor dedicated to providing the most coveted innovative and emerging technology solutions to the government. Our comprehensive solution portfolio coupled with our elite services provides channel partners and suppliers with the enablement, inside sales support, contracts, and compliant systems required to drive growth in the government market.
About OMNIA Partners
OMNIA Partners is the largest and most experienced purchasing organization for the public sector, private sector, nonprofit, multifamily housing, and private equity. Its immense purchasing power and industry-leading suppliers have produced an extensive portfolio of procurement solutions and partnerships, making OMNIA Partners the most valued and trusted resource for organizations nationwide.
Source: Vertosoft