Versatrim Announces an Updated Online Shopping Experience for Superior Customer Service and Support
Press Release
•
Sep 20, 2023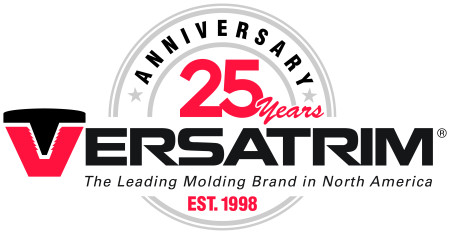 HENDERSON, N.C., September 20, 2023 (Newswire.com) - In its 25 years in business, Versatrim has seen many changes - especially in technology. However, one thing has remained the same; Versatrim is focused on delivering quality products, superior service, and value to their customers. In that tradition and reputation, after many months of hard work and dedication, Versatrim is pleased to announce the launch of its new e-commerce website.
During the redesign process, Versatrim's goal was to create a more valuable, user-centric, and responsive resource across all platforms and devices. This began earlier this year when Versatrim launched a new mobile-friendly website. The company has now focused efforts on making the online shopping site navigation more intuitive for their customers to learn and locate valuable information about Veratrim's products and services for their customers' applications.
The new robust Versatrim shopping site offers a number of new features, including:
A sleek, modern design and a user-friendly interface: The website makes it easy for customers to find the products they need with options to search by brand, products, or application type.
A wider selection of products: The new website offers a wider selection of Versatrim products than ever before, including a variety of styles, finishes, and sizes.
A more convenient shopping experience: The new website makes it easier for customers to shop online, with features like a shopping cart, a wish list, and real-time order updates.
"We are excited to launch our new e-commerce website," said Keith Medick, President, and CEO of Versatrim. "The new website is a significant investment in our future and will allow us to better serve our customers. We understand our customers have choices when it comes to purchasing floor moldings and trims, and we want to provide the best products and the best service to our customers so that there really isn't a better choice than Versatrim. Updating our online shopping experience was a necessary step in continuing to provide excellent service to our customers. We hope you enjoy our new look!"
The new Versatrim website can be accessed at versatrim.com.
For any suggestions, questions, or comments please contact us.
Media Contact:
Kimberly Blanton, Marketing Director
Email: Kimberly.Blanton@versatrim.com
Source: Versatrim, LLC