Vega Cloud Partners With Armor Cloud Security to Support Security-First Approach
Press Release
•
updated: Jul 22, 2021
Integrating Armor into Vega Platform delivers modern security posture to fight cybercrime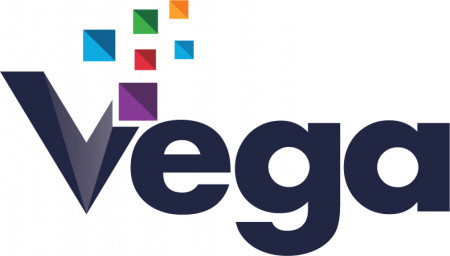 LIBERTY LAKE, Wash., July 22, 2021 (Newswire.com) - Vega Cloud, a Liberty Lake-based technology startup that builds innovative technology solutions for businesses, announced today that it has signed an agreement with Armor, a global provider of cloud security, to help optimize security and compliance for both private and public cloud workloads.
Combining Armor's best-in-class technology with the Vega Platform will optimize security and compliance for cloud workloads, endpoints and networks.
"We see significant value in the cloud security technology provided by Armor," said Kris Bliesner. "Working with various organizations, primarily in regulated industries, the ability to scan public cloud workloads through the lens of a particular compliance framework like PCI, HIPPA, HITRUST, etc. is extremely important to our partners and customers. In addition, the Armor offering provides remediation recommendations where Vega is able to provide automation workflows where appropriate."
For example, the group responsible for the recent ransomware attack against the Colonial Pipeline has extorted over $90 million from businesses over the last year. Groups such as this have become organized to the point of developing Ransomware as a Service (RaaS) as an affiliate program enabling non-sophisticated hackers to exploit businesses.
"The Armor Anywhere platform is specifically designed to reduce the complexity of cloud security and compliance," said Ryan Smith, Product Evangelist, Armor. "It is an honor to have earned the trust of a premier provider like Vega to meet the needs of their end-user base. Our partnership reflects the commitment they have to protecting sensitive data and helping their customers streamline compliance."
Armor Anywhere delivers enterprise-grade cloud security and unified visibility across hybrid and multi-cloud environments backed by 24x7 security operations center (SOC). The platform is fully customizable and helps address major compliance frameworks including PCI, HIPAA/HITRUST, and GDPR.
About Armor  
Armor is a global cloud security company. We make cloud security and compliance simple, achievable, and manageable across any environment. Our consolidated security platform safeguards your endpoints, network, server, and cloud against malicious threats seeking to infiltrate and disrupt your business. We also help organizations streamline compliance. In the event of an attack, our cybersecurity experts are available 24/7/365 to help you respond quickly and effectively. Armor is trusted by more than 1,500 customers in over 40 countries. To learn more, visit www.armor.com or follow @armor on Twitter.
About Vega Cloud
Vega Cloud is a Cloud SaaS technology company that makes software to help optimize workloads running in the public cloud by making it easier to organize the chaos of cloud infrastructure. Vega brings simple, scalable solutions to cost optimization, security management, compliance and many other common cloud operations challenges.
Copyright (C) 2021 Vega Cloud. All rights reserved. Vega Cloud inc., Vega and the Vega logo are registered trademarks of Vega Cloud, Inc. Visit www.vegacloud.io to learn more.
Media Contact: Leslie Ho, Vega Cloud, inc., 509-821-9210, pr@vegacloud.io
Source: Vega Cloud, inc.