Valev Laube With ExSpace Artist Collective Presents an Augmented Reality Art Exhibition in Rochester, NY
A New York-based digital artist, and entrepreneur Valev Laube presents with ExSpace Artist Collective an augmented reality art exhibition "Rochester Subway" to shed light on the history of upstate New York and explore ways in which technology can help along the preservation of abandoned spaces. . An artist collective brings together an international team of four passionate artists.
Press Release
-
updated: Feb 28, 2018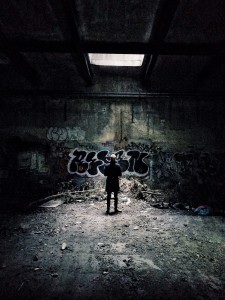 Rochester, New York, February 28, 2018 (Newswire.com) - Rochester Subway is a pioneer project of ExSpace Artist Collective, a group artists working in cooperation with the Sage Art Center, University of Rochester digital media department and local artist to showcase the evolution of an abandoned urban space through art projections and augmented reality technology. "The Rochester Subway space isn't simply a significant landmark in decay, but it has evolved into a platform of individual expression and sociopolitical conversation representing parts of the society that are silenced by media, societal expectations or cultural norms," said the project lead and curator Naomi Rutagarama. The international team of four passionate artists, Naomi Rutagarama, Jorge Vazquez Gonzalez, Sammi Wang, and Valev Laube, will bring an interactive art exhibition to a wide audience in April 2018.​
Since 1956, the Rochester Subway, once known as a center for urban transportation and community interaction, has been left abandoned by the city and its former occupants. After multiple attempts to re-purpose this location in downtown Rochester, the city has left much of the derelict subway system unattended. To this day the city has failed to find practical and beneficial purposes for the space. While the art exhibition isn't purposed to provide any solutions to an ongoing debate about the space, the creators hope to at least facilitate new conversation around it that could look at the community and the artworks that currently reside there for inspiration. The marketing specialist and digital designer Valev Laube commented: "We believe that ideas for re-purposing or renovating the space already exist, engraved and painted on the walls of the subway tunnels. It's all about collecting documentations and bringing these stories above the ground." 
The utilization of augmented reality will bring an abandoned space closer to the community, and we hope to create interest among younger demographics to explore and appreciate their local history
As many other abandoned landmarks, the Rochester subway has been taken over by homeless people, youth urban explorers, historians and curious local citizens. It lives on as a vibrant space for artistic sociopolitical expression through graffiti and street art and remains a popular location for photography by many social media influencers. "As residents it's our duty to respect and learn about the history that surrounds us, while also work towards sustainable solutions that could lead to higher community interest and engagement. I think spaces like the Rochester Subway have an extraordinary potential to not be left and forgotten, but to attract a whole new generation of people. The space has gone from a transportation and social hub to abandoned echo of the past, yet the community never forgot it, and the constantly changing graffiti art scene is a sign of that," explained Valev Laube the significance of such initiatives.
ExSpace's art exhibition "Rochester Subway" will take place in April 15-23, 2018 at Sage Art Center, featuring art projections, Augmented Reality art overlays and audio materials. The viewer will be able to use his or her smart-phone to reveal the graffiti artwork that already exists in the space and to interact with the voices that are currently unheard and hidden underground. The utilization of augmented reality will bring an abandoned space closer to the local community, and the artists hope to create interest among younger demographics to explore and appreciate local history. More information about the project and individual artists is available at www.exspaceart.com. To find more information about Laube's creative artistry, branding, and digital media projects, check out his social media accounts or visit www.valevlaube.com.
Follow ExSpace Artist Collective's journey on Facebook:
www.facebook.com/exspaceart
Source: Valev Laube
Share:
---
Categories: Non Profit, Arts and Entertainment, Artists, Commercial Art
Tags: Abandoned, AR, Art, Artist, Augmented Reality, Digital Art, Exhibition, Landmark, New York, Rochester, Subway, Valev Laube
---