ValencePM™ Announces New Rent Payment Processing and FCRA/HUD Compliant Tenant Screening Integrations
Valence property management software announces new software integration partners for rent payment processing and tenant screening
Press Release
-
updated: May 11, 2017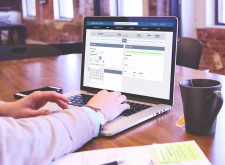 Houston, Texas, May 11, 2017 (Newswire.com) - ValencePM property management software announces new rent payment processing platform and Fair Credit Reporting Act (FCRA) / United States Department of Housing and Development (HUD) compliant tenant screening integrations. These new software integrations will give ValencePM customers more rent payment benefits and tenant screening compliance when operating their apartment communities.
ValencePM was founded on a simple principle: work with property owners and operators to develop practical property management software solutions at an affordable price. In 2008, the beta version of the ValencePM software was written and launched to a small group of property owners and operators. While in beta, the Valence software team used the owner and operator feedback to guide the evolution of ValencePM. Today, ValencePM software is a mature property management system covering everything from lease management, to maintenance tracking, to back-office accounting, to online rent payments.
The new rent payment processing integration, powered by PayYourRent.com, gives ValencePM property management and residential customers many added benefits and features. For instance, property management customers will enjoy same-day payment processing and next-day funding. In addition, the residents of these property management companies can build their credit history with TransUnion, Experian, and Equifax with each rent payment.
"The integration between ValencePM and PayYourRent.com is a beneficial partnership for everyone," said Kevin Eberly, the General Manager at PayYourRent.com. "ValencePM is the iPhone of property management software in terms of ease-of-use, user interface design, and functionality; and PayYourRent is one of the industry's fastest rent payment processors, and one of the only rent payment companies that report to the credit bureaus. ValencePM and PayYourRent both have a philosophy of helping property management companies and their residents save time and continuously improve." 
The new FCRA / HUD compliant tenant screening integration, powered by ScreeningOne, gives ValencePM property management customers assurance that they are running government-compliant credit, criminal, and eviction background screening of new applicants. Most tenant screening companies get their tenant background screening information from the same database sources; and a lot of times, this information is outdated and not accurate.
FCRA regulations give applicants the right to sue landlords and property management companies for non-compliant background screening practices. And recent guidelines by HUD makes it clear that non-compliance could subject the landlord to an action by HUD for alleged violations of The Fair Housing Act. Moreover, the Consumer Financial Protection Bureau (CFPB) and the Federal Trade Commission (FTC) can file lawsuits against property management companies for not complying with the FCRA screening guidelines. And recently, lawsuits have increased over non-compliant tenant screening.
"The integration between ValencePM and ScreeningOne was a huge priority for us," said Anthony Ragland, the Director of Marketing at ValencePM. "We're a customer-centric company. And we want our property management customers to have the best of the best software products, services, and solutions to operate their businesses efficiently and effectively without worry."
For all media inquiries, please contact: Anthony Ragland at Anthony@ValencePM.com
About ValencePM
ValencePM™, is a cloud-based property management software for apartment and multi-family housing communities. Since inception, ValencePM has believed in building an affordable apartment management software that is simple-­to­‐learn, easy­‐to-­use, and feature-­rich; and providing every customer with first-­class and responsive customer support. ValencePM core software features include AP/GL back-office accounting, online/mobile rent payment processing, FCRA/HUD compliant tenant screening, guest card tracking, resident lease management, property maintenance management, full reporting suite, and document storage management. ValencePM is one of the most modern property management software applications in the industry, and customers consistently say it's simple-to-learn, easy-to-use, cost-­effective, a time-saver, well-supported, and cutting-edge.
Source: ValencePM
Share:
---
Categories: Real Estate, Saas (Software as Service)
Tags: apartments, landlords, multifamily, property management, property management software, property manager, rent payment, tenant screening
---