Uxari Home Automation Offers Free Smart Doorbell With 'One Plan'
Press Release
-
Aug 29, 2016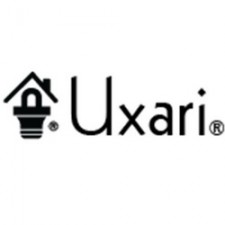 Naples, FL, August 29, 2016 (Newswire.com) - ​Consumers considering purchasing and installing a do-it-yourself wireless home automation and security system will be pleased to know that Florida-based Uxari is now offering a free smart doorbell with their popular 'One Plan'. The smart doorbell from SkyBell sells for about $200 retail.
Uxari is offering the SkyBell smart doorbell as an incentive to customers choosing the One Plan at a monthly cost of $49.99. Customers choosing this plan receive the company's full range of services including seven-day tech-support, remote control and system access, notifications, around-the-clock police and fire dispatch and regular device upgrades. Systems come with a full range of hardware that includes thermostats, video cameras, lighting devices and more.
As for the SkyBell smart doorbell, it is an innovative device that combines an HD video camera with Wi-Fi signals and a home network to let the homeowner communicate with anyone at the front door using a mobile device. Homeowners can see and speak to their visitors, but visitors can only hear a voice over the loudspeaker. The doorbell works whether the homeowner is home or not.
The main advantage of the smart doorbell is keeping unwanted visitors at bay. Burglars, for example, are known to ring a doorbell or knock just to see if someone is home before attempting entry. Being able to answer the doorbell remotely prevents anyone at the door from knowing whether the house is actually occupied.
The SkyBell also features a motion-sensitive camera that will activate should a potential burglar decided to knock rather than ring the bell. That is an important safety feature, given the fact that a savvy burglar who suspects a homeowner is not home will both knock and ring the bell just to be sure.
Uxari believes in the value of the smart doorbell to help keep customers safer by giving them an added layer of protection between themselves and whoever is on the other side of the door. The device works seamlessly with the rest of the company's devices for home security and automation.
Uxari offers three plans to fit a variety of home security and automation budgets. The One Plan is the most expensive, with the One Plan Lite and Home Control plans also available. Home Control is a home automation plan only; it includes no security devices or monitoring. More information can be acquired about the three plans and Uxari's devices by visiting their website at http://www.uxari.com/home-automation/.
About Uxari Home Automation
Uxari is a Florida-based home automation and security specialist offering customers from coast to coast the latest in home automation and security technology. The company's business model is based on DIY security and automation services at a reduced cost. Customers can purchase equipment, install it themselves, and utilize Uxari's 24-hour support in the event they run into difficulty. Uxari stocks only the latest security and automation devices utilizing state-of-the-art technology.
CONTACT:
Uxari Home Automation
Phone: (877) 877-9788
Web: http://www.uxari.com/contact-us/
Source: Uxari
Share:
---
Categories: Security, Security, Home Security
Tags: Free Smart Doorbell, SkyBell, SkyBell Video Doorbell, Uxari
---