Utah Cidery Thieves Guild Announces Central 9th SLC Location
Press Release
•
Jun 27, 2023
Immersive micro-cidery and taproom joins rapidly-growing Central 9th neighborhood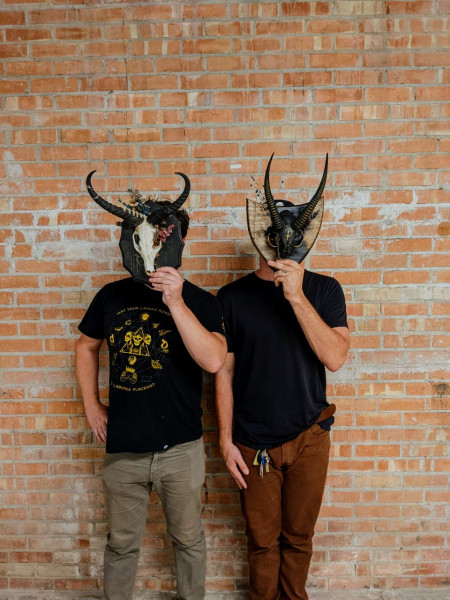 SALT LAKE CITY, June 27, 2023 (Newswire.com) - Thieves Guild Cidery has announced construction on its first location, featuring a taproom and production cellar buildout at 117 W 900 S, located in the former Alphagraphics building.
Thieves Guild joins other acclaimed bars in the rapidly-growing Central 9th neighborhood (sometimes referred to as Granary Row or the Granary District), with close neighbors including Water Witch, Scion Cider, and The Pearl.
Owners Jordy Kirkman and Maxwel Knudsen bring a combined total of 22+ years of hospitality and cidermaking experience to Thieves Guild Cidery. Currently, they're working on updating the Thieves Guild building to include an ultra-modern cellar and tavern-like taproom inspired by fantasy lore. Offerings will include unique, small-batch cider and mead on tap, with eccentric bar snacks, such as candied bacon and spicy chicharrones with bleu cheese mousse.
"We want people to have an immersive experience at Thieves Guild," said Maxwel Knudsen. "We're putting intention and soul into our atmosphere. When you walk in, you can choose your own adventure. You can sit back and relax in a cozy booth with a craft cider or engage in unique community activities and tabletop games that we're making ourselves or curating from independent creators."
Thieves Guild will offer a different cider experience from what Utah has seen before, including exclusive small-batch infusions and flavor combinations. Patrons will find cider infused with basil, dandelion, and even MSG, with whimsical-sounding names, such as Dark Portal, Prancing Pony, and Garden Wall.
"We're trying to make up for 100 years of cider experimentation the US missed out on after Prohibition," said Jordy Kirkman. "Craft beer continued to evolve and change during that time, culminating in many modern beer styles we enjoy today, but cider hasn't quite caught up. We're on a mission to change that."
For more information and updates, follow @thievesguildcidery on Instagram or visit www.thievesguildciery.com. For the full press kit, visit www.thievesguildcidery.com/press
About Thieves Guild Cidery
Thieves Guild Cidery, founded by Maxwel Knudsen and Jordy Kirkman, is a micro-cidery located in the Central 9th neighborhood of Salt Lake City, Utah. It offers a unique taproom experience, serving small-batch, specialty craft cider, and meads in a beautiful fantasy tavern.
Source: Thieves Guild Cidery
Tags