USDA Gives Thumbs Up to Primate Center Alpha Genesis
Press Release
•
updated: Aug 30, 2020
Important research continues without interruption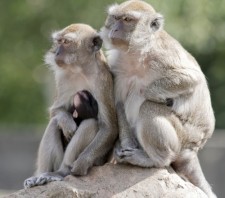 CHARLESTON, S.C., August 30, 2020 (Newswire.com) - The United States Department of Agriculture (USDA) has again found that Primate Center Alpha Genesis is in full compliance with the regulations and standards of the Animal Welfare Act (AWA). The USDA recently conducted a focused inspection in response to a complaint filed by an anti-research extremist. The inspection exonerated the Company of any wrongdoing in a stunning rebuke to the tactics used by radical groups that oppose scientific advances made possible through primate research.
"The Alpha Genesis Primate Research Center maintains the highest standards of animal care for the primates we are privileged to maintain. The research conducted at our facilities is critical to finding new medical treatments and cures that benefit people and animals worldwide, and we are pleased that our work has again been recognized in this way. Our efforts to cure COVID-19, HIV, cancer, and other scourges of the human condition continue at full-speed and without interruption. The stakes at the moment with COVID-19 are extremely high," according to a statement released by AGI management.
Monkeys are used in research at Alpha Genesis only when no viable options exist. The primate research at Alpha Genesis supports advances in treatments of cancer, COVID-19, HIV/AIDS, influenza, metabolic disorders, spinal cord injuries, substance abuse, and other complex physiological processes. Understanding how these processes work in monkeys leads directly to the development of new and useful medicines, vaccines, devices, and other treatments in humans, according to the Company website.
About Alpha Genesis
Alpha Genesis is a leading life sciences company that provides primates and primate research services worldwide. With a mission to improve health and improve lives, Alpha Genesis delivers world-class solutions to the primate research community. To learn more about Alpha Genesis, visit www.alphagenesisinc.com and to learn more about the AGI Primate Research Center, visit www.primateresearch.com.
Media Contact: Info@alphagenesisinc.com
Source: Alpha Genesis Primate Center
Tags