USA Truck Announces New, Improved Owner Operator Program
Press Release
•
May 31, 2022
Includes quick payout of $10,000 bonus +100% FSC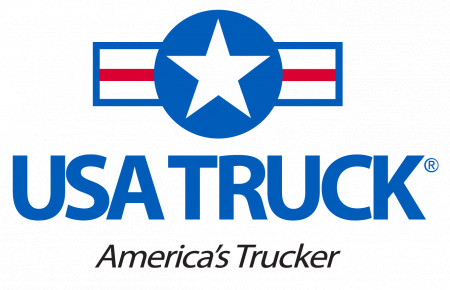 VAN BUREN, Ark., May 31, 2022 (Newswire.com) - As USA Truck continues to grow top-line revenue toward its $1 billion goal, it also is committed to improving and strengthening programs along the way. Today, the company announced enhancements for its owner operators that will increase their earning power and put bonus money in their hands faster, among other features.
"This is the best offering I have seen in my 35-year career -- USA Truck has one of the best programs available to the independent contractor," says Blair Ewell, USA Truck's Senior Vice President of Truckload. "We allow them to operate as a true owner operator within our load board ecosystem. I am excited to see these independent businesspeople participate and succeed with us."
One of the big changes USA Truck has made in the program is a fast payout in its generous sign-on bonus. For owner operators who join the company now, they will receive a $10,000 sign-on bonus paid in two installments of $5,000 at first dispatch and another $5,000 at 90 days on the job.
"We also have 100% pass through on fuel surcharge on every load plus we have increased our fuel discount by 60% to meet the demand of record high fuel prices. Through our self-dispatch platform, our owner operators pick where they want to run and how they want to run. They are professional drivers who run their own business; they know how to work!" Ewell said of the company's program that offers the freedom to choose between spot quoted freight and contracted loads when the market fluctuates. "These features ensure they have the independence and professional balance they're looking for."
In addition to the sign-on bonus payout and 100% fuel surcharge, highlights of USA Truck's owner operator program include revenue potential of up to $225,000 or more per year with earnings of $4,500 per week or higher. The company also has increased its monthly safety performance bonus by 2% and offers a $4,000 referral bonus.
USA Truck helps those who want to start a truck driving business with plates, permits, and orientation pay covered up front and no trailer fees or hidden expenses.
For more information on USA Truck's owner operator program, visit driveusatruck.com.
About USA Truck
USA Truck provides comprehensive capacity solutions to a broad and diverse customer base throughout North America. Our Trucking and USAT Logistics divisions blend an extensive portfolio of asset and asset-light services, offering a balanced approach to supply chain management including customized truckload, dedicated contract carriage, intermodal, and third-party logistics freight management services. For more information, visit usa-truck.com.
###
Source: USA Truck