US to Mexico Payments Company bridge21 Passes $1 Million Sent Milestone, Adds 500+ Banks to Network and Releases Second-Generation Service
US to Mexico payments company bridge21 releases its second-generation service supporting the majority of US and Mexico banks and processes over 1,000 transactions, sending more than $1 million to Mexico.
Press Release
-
updated: Mar 5, 2019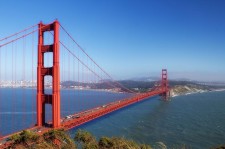 DENVER, March 5, 2019 (Newswire.com) - bridge21, the US to Mexico digital currency payments provider, announced an important milestone, processing over 1,000 transactions for its customers and sending more than $1 million to Mexico.
The company also announced the release of its second-generation service, which includes many new features requested by customers, including:
Support for over 500 more U.S. banks and credit unions, allowing customers to send money from 90%+ of U.S. banks to 100% of banks in Mexico
A U.S. wire payment option, enabling payments of up to $50,000 USD daily
An improved user experience with less work to send money
Tiered accounts with no photo ID required for smaller, first-time transfers
bridge21 aims to build the best service available when sending money from the U.S. to Mexico while expanding to more countries and corridors throughout 2019. The release opens the door for more customers to tap into bridge21's digital currency-powered exchange rates.
bridge21's CEO Will Madden said, "Despite some banking challenges in 2018, we've continued to improve our services. We are now back on track with double-digit monthly growth. I'm incredibly proud of our team for building a truly world-class service."
Since its production launch of the U.S. to Mexico corridor in 2017, bridge21 has expanded its trading technology to include a list of digital currencies in addition to Bitcoin, generating even more impressive savings for its customers. 
On average, bridge21 provides a rate slightly better than wholesale interbank rates with a 1% fee, with frequent periods where savings exceeds 5% or more over the competition. Those interested in comparing bridge21's rates to competitors can visit popular remittance rate listing sites like CompareRemit.com to see the savings for themselves.
With the mission of Money without Borders, bridge21 services anyone with a U.S. bank account who would like to send money to a recipient with a Mexican bank account. Exchange rates are calculated dynamically using the price of digital currencies in the sending and receiving countries.
About bridge21
bridge21 operates a U.S. to Mexico payments service powered by their digital currencies. The bridge21 payments service lets individuals and businesses send money from the United States to Mexico. Settlement of funds is facilitated through their digital currency payments network which balances, transfers and trades digital currencies via a network of exchanges around the world. This more advanced approach to money movement allows bridge21 to offer exchange rates that are non-correlated and often superior to the interbank rates competitors use for pricing and settlement.
bridge21 Inc. was formerly known as Novauri LLC. Novauri was the first company in the world to let customers buy and sell digital currencies while controlling their wallets and private keys. bridge21 acquired ChainID LLC, an intellectual property holding company, in 2015. bridge21 Inc. was founded in 2014 and is based in Denver, Colorado. 
Press Inquiries: press@bridge21.com | +1 (720) 509-9260
Source: bridge21 Inc.
---
Categories: Cryptocurrency
Tags: ACH, Bitcoin, cryptocurrency, financial services, Mexico, money transfer, payments, remittance, SPEI
---