U.S. Polo Assn. Launches Iconic Legends Campaign and Targets Billion-Dollar Opportunity in India
Press Release
•
Aug 24, 2023
International Sports Power Brand Activates New E-Commerce Site Alongside Campaign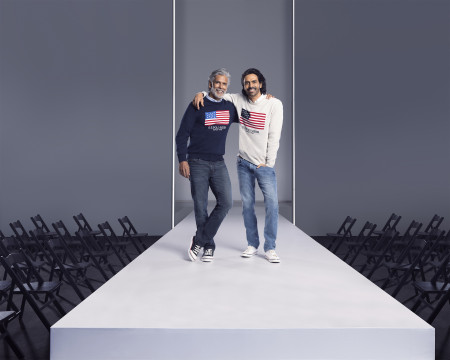 WEST PALM BEACH, Fla. and BENGALURU, India, August 24, 2023 (Newswire.com) - U.S. Polo Assn., the official brand of the United States Polo Association, and Arvind Fashions Ltd. (NSE:ARVINDFASN), aka Arvind, are proud to announce two major business milestones in India: the iconic Legends marketing campaign and the new U.S. Polo Assn. website launch. Both business strategies have been designed to help take U.S. Polo Assn. in India to the next level, reaching the company's new target to be a billion-dollar power brand in the country.
According to a recent United Nations report, India has overtaken China as the world's most populous nation. In fact, according to the report, India's population is expected to reach 1.428 billion, compared to China's 1.425 billion. The U.S. Polo Assn. brand's popularity in India has only grown with the population, making India prime to be the global brand's fastest-growing market. The tremendous growth in popularity and ultimately market share is not without effort, which includes a strategy focused on both brick-and-mortar and e-commerce, as well as overall brand marketing through storytelling.
As one of India's leading casualwear power brands, the multi-billion-dollar, global, sport-inspired U.S. Polo Assn. brand has launched an exclusive brand-specific website USPoloAssn.in to further enhance digital offerings for customers and provide easier access to its product offerings. U.S. Polo Assn. is the first brand in the Arvind Fashions Limited family of businesses to go live with an exclusive brand website. Previously, the brand was listed on all leading online platforms and NNNow, the official brand store and digital destination for Arvind Fashions Limited.
"Arvind has been a tremendous partner to the U.S. Polo Assn. brand, and we are excited about our future as a power brand, targeting a billion-dollar business over the long term in one of the world's most important markets," said J. Michael Prince, President and CEO of USPA Global Licensing, the company that manages and oversees the U.S. Polo Assn. brand. "The execution of our strategic plan in India will further solidify our position as one of the top casual menswear brands in the country."
USPoloAssn.in will carry the entirety of the brand's product offerings across menswear and kidswear. The website will also feature the brand's footwear and innerwear collection, as well as the newly introduced USPA womenswear line.
The newly launched website will be hosting the "Legends Forever Play Together" campaign, featuring Arjun Rampal and Milind Soman, the 'legends of the modeling industry', and Leander Paes and Mahesh Bhuphati, the 'legends of tennis.' The campaign, while celebrating their legendary stature, also shows these icons reminiscing about their fondest memories of where their journey began.
Legends further showcases themes of fashion, style, and nostalgia, as well as bonding between the stars, while presenting the cool and sporty factor of the brand. In the multi-channel campaign, the Legends can be seen sporting the all-new Autumn-Winter '23 Collection from U.S. Polo Assn. The collection features timeless classics with a modern twist, such as polos, denim, oxfords, sweaters, jackets and tee shirts.
The multi-billion-dollar, global brand's presence has also exploded in India, having successfully launched new identity stores, featuring modern décor, an all-white interior, and authenticity through elements of the sport of polo, like polo-themed accessories and game broadcasts, for which the brand is based. U.S. Polo Assn. even launched five stores simultaneously on Sept. 17, 2022, in the city of Bengaluru, Arvind's corporate headquarters.
"U.S. Polo Assn. is an example of 'phygital' retail, where we are blending the best of digital and physical channels to enhance both and deliver the best customer experience, ultimately enabling enhanced omnichannel engagement," said Shailesh Chaturvedi, Managing Director and CEO, Arvind Fashions Ltd. "The combination of the very special and iconic Legends Campaign, the exciting new website and our revamped stores will now allow U.S. Polo Assn. to immerse consumers in our unique brand story across all major touchpoints."
Currently, the brand's retail footprint in India is at more than 400 brand stores, and over 2,000 shop-in-shops, across more than 200 cities in India. Globally, the U.S. Polo Assn. brand is in 190 countries and has global retail sales of more than $2.3 billion.
"This launch comes at the right time as the market is multi-branded and continues to grow, while customers want to engage more with great brands," said Amitabh Suri, CEO of Arvind's U.S. Polo Assn. Division. "U.S. Polo Assn. has a strong retail presence with more than 400 brand stores across India. And when it comes to online presence, U.S. Polo Assn. has been the top casualwear brand across all leading online e-commerce platforms, making it clear there was great demand in the market to launch the new brand website."
About U.S. Polo Assn.
U.S. Polo Assn. is the official brand of the United States Polo Association (USPA), the non-profit governing body for the sport of polo in the United States and one of the oldest sports governing bodies, having been founded in 1890. With a multi-billion-dollar global footprint and worldwide distribution through over 1,100 U.S. Polo Assn. retail stores and thousands of department stores, sporting goods channels, independent retailers, and e-commerce, U.S. Polo Assn. offers apparel for men, women, and children, as well as accessories and footwear in more than 190 countries worldwide. U.S. Polo Assn. was named as one of the top global sports licensors in 2023, according to License Global. Visit USPoloAssnGlobal.com and follow @USPoloAssn.
About Arvind
Arvind Fashions Ltd., based in Bengaluru, is India's No. 1 casual and denim player in the country's retail industry, a lifestyle powerhouse with a strong portfolio of fashion brands catering to consumers across various sub-categories and price points. With a host of renowned brands, both international and indigenous, like U.S. Polo Assn., ARROW, Tommy Hilfiger, Calvin Klein, Flying Machine and Sephora, Arvind has presence across lifestyle brands, value fashion and prestige beauty. Visit Arvind, USPoloAssn.in, and follow @USPoloAssnIndia.
Source: USPA Global Licensing Inc.