US Cardiology Review Appoints New Editor-in-Chief
Press Release
•
updated: Dec 1, 2020
US Cardiology Review (USC) journal names Dr Bill Gogas, MD, PhD, FACC as USC's new Editor-in-Chief. Dr Gogas' term begins December 1st, 2020.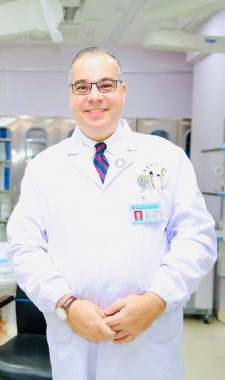 LONDON, England, December 1, 2020 (Newswire.com) - Dr Gogas has been contributing to USC journal since 2018 and has served as Deputy Editor-in-chief since 2020. His recent nomination is a recognition of his work.
Dr Bill Gogas is an interventional cardiologist certified by The Spencer B. King III Catheterization Laboratory in Nanjing, China as complex operator with over 10 years of clinical and research experience in left main interventions, transradial access and intravascular imaging. Dr Gogas is a graduate of the University of Athens Medical School, Greece and Erasmus University, Rotterdam where he completed his PhD thesis. He was a former instructor of medicine at Emory University in Atlanta, GA, US and he served as CME/MOC Editor of JACC Cardiovascular Interventions from 2016 to 2018.
On his appointment, Dr Gogas commented: "I am excited to take on this important and strategic role to lead and transform the USC journal as a major educational resource for busy clinicians and researchers seeking up-to-date evidence and guidance in cardiology, through state-of-the-art review articles delivered by experts in our field".
Radcliffe Cardiology would like to thank Dr Ankur Kalra for his editorship of USC over the last 2 years and wish him well. He will continue to remain involved with the USC journal as an editorial board member, supporting the incumbent Editor-in-Chief.
Source: Radcliffe Group
Additional Links