Urban Farming 2.0: California Startup Lets Property Owners Cash in on Garden Space
Press Release
•
Apr 12, 2016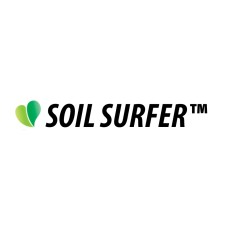 San Diego, California, April 12, 2016 (Newswire.com) - ​​In April, SoilSurfer.com was launched with the intent to unite urban farmers with urban landowners, anywhere. The mission: Help support positive environmental change and economic growth in cities, by making it easier for urban farmers and property owners to connect.
The project is the brainchild of Reginald Blackledge, a California-based designer who took on Soil Surfer as a creative pursuit in his free time. Coming from a family of farmers and ranchers, Blackledge wants to bring the experience of farming to those without land.
Using a peer-to-peer "community" marketplace, Soil Surfer aims to ignite interest in urban farming to a global audience, and lets urban property owners get paid seamlessly through its platform. The new service has the potential to lower the barrier of entry for both urban farmers, and property owners, by providing a simple platform that anyone with an Internet connection can use.
While urban farming and collaborative consumption are becoming more popular, the barriers to entry may be preventing wider participation. For example, there is no standardized process for garden-space sharing transactions. And, while conventional methods might work in some neighborhoods, the process is not always clear, and may be confusing for people just starting out.
Soil Surfer has a member rating system, meaning that landowners can review feedback about a particular urban farmer, and, likewise, urban farmers can read reviews about other farmers experiences with a landowner. This two-way review feature is intended to encourage transparency, and reward good behavior.
With any arrangement between two or more parties, there is legal and liability issues to consider; however, Blackledge says, "Today, people can rent anything from surfboards to private jets, so I don't think renting a spot in someone's yard is too much of a far fetched idea." Regardless, the website encourages members to play it safe and check with state, local and community policy about urban farming and land use, as well as their insurance coverage.
"There's likely millions of acres of unproductive urban and peri-urban land that could be used for local food production, and reducing our carbon footprint is only one of the many benefits," says Blackledge. He thinks that Soil Surfer has the potential to bring urban farming into the mainstream, and will be a win for urban farmers, landowners, communities, and the environment.
Anyone interested in participating, as a property owner or urban farmer, can visit the Soil Surfer's website at https://www.SoilSurfer.com.
Source: Soil Surfer/IntraActif
Related Media
Tags