Uptime.com Revolutionizes Website Monitoring with the Launch of Its New $20/Month Starter Plan
Press Release
•
Aug 14, 2023
The leader in website uptime monitoring says this new tier will cater to individuals and small businesses.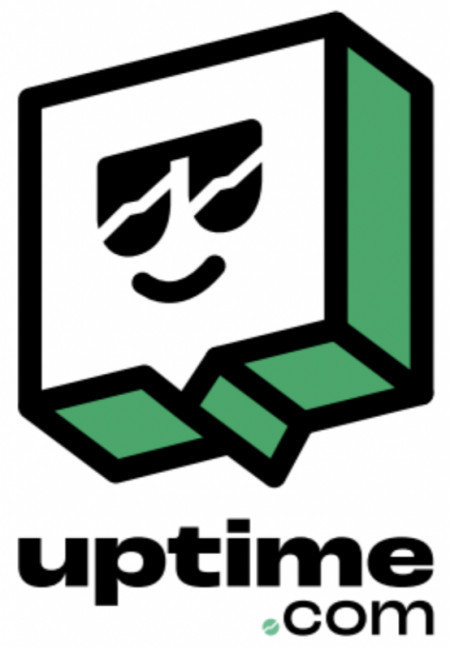 PALO ALTO, Calif., August 14, 2023 (Newswire.com) - Uptime.com, a leading provider of website monitoring and uptime solutions, is thrilled to announce the launch of its highly anticipated Starter Plan, offering advanced website monitoring services at an unprecedented price point of just $20 per month, expanding the reach of its platform, capabilities, and mobile response.
Uptime.com's website monitoring plans - Starter, Essential, Premium, and Custom - provide basic transaction and API checks, among other industry-leading features. Discounts are available for nonprofit and educational institutions.
"We're thrilled to announce our new Starter Plan," said Jonathan Franconi, CEO and Head of Product at Uptime.com. "This plan is about reaching more customers and businesses with our enterprise-quality services at a better price. It is an entry point that's light on the wallet but heavy on value, giving users the flexibility to upgrade and enjoy more when they are ready. With the Starter Plan, we are making sure our industry-leading service is accessible to everyone, no matter their budget."
The Starter Plan features basic monitoring necessities from $20/month:
20 basic checks
One transaction check
One API check
One user account
Four check locations
Three locations per check
Ten minutes, minimum check frequency
Uptime.com's Starter Plan has been specifically crafted to cater to individuals and small businesses looking for a cost-effective solution to safeguard their online presence. The plan offers a stepping stone for those embarking on their digital journey, with seamless upgrade options as their needs grow. In today's digital landscape, the online presence of businesses and individuals is of paramount importance. With the introduction of the Starter Plan, Uptime.com aims to empower website owners, entrepreneurs, startups, and small businesses with a comprehensive suite of monitoring tools, ensuring their websites stay operational and glitch-free.
"By introducing our highly competitive Starter Plan, we are reaffirming our commitment to customer-centricity for our clients. Our extensive market analysis has shown that businesses today seek cost-effective solutions without compromising quality and performance," said Mishal Alam, Demand Generation Manager. "This strategic move strengthens our position in the market by opening doors to new opportunities, attracting a broader clientele and expanding our reach. We aim to foster long-lasting partnerships and build stronger relationships with clients who can grow with our highly customizable and scalable website monitoring platform."
Uptime.com offers flexible subscriptions and pricing plans to users with the option to select a level with the base price, features, and volume and add features and capacities as needed when they reach their maximum feature or volume limits.
Mobile applications featuring push and alert notifications and the ability to open alerts are available for iOS at https://apps.apple.com/us/app/uptime-com-website-monitoring/id1176754968 and Android's Google Play Store at https://play.google.com/store/apps/details?id=com.apppartner.uptime.uptime.
More information on various pricing plans can be found at https://uptime.com/pricing.
Social Media:
LinkedIn - https://www.linkedin.com/company/uptime-com/
Twitter - https://twitter.com/UptimeDotCom
About Uptime.com
Uptime.com, headquartered in Palo Alto, California, is the world's leading website monitoring service. Since its inception, Uptime.com has been committed to providing businesses with comprehensive monitoring solutions that ensure website reliability and enhance user experience. Trusted by thousands of businesses worldwide, Uptime.com offers innovative tools and features that empower businesses to maximize their website's performance and uptime.
Source: Uptime.com