UpSecurIT is Born, More Safety for Companies' Business
Press Release
-
updated: Mar 1, 2018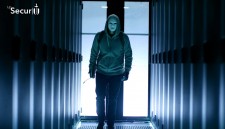 L'AQUILA, Italy, March 1, 2018 (Newswire.com) - The growing system interconnection always involves new challenges in terms of cybersecurity for businesses. Because of this, UpSecurIT is born: an innovative company for the identification and resolution of bugs and vulnerabilities. The platform boasts the most cutting-edge technologies for planning the development of corporate security through custom-made solutions, capable of thinking on different protection levels with an integrated and adequate coverage.
For a company to defend itself, especially by staying ahead of the game, is now possible thanks to UpSecurIT's strength. A young team and a cutting-edge technology which connects hackers to companies interested in solving the vulnerabilities inside their IT structures.
"The speed of innovation and the IoT made necessary the creation of a new ad-hoc platform dedicated to those organizations interested in identifying the vulnerabilities they don't yet know about", said Manuel Romano, CEO of UpSecurIT. 
"For someone to protect himself or herself online is now indispensable, just think about the fact" – went on the UpSecurIT CEO – "that every day we exchange personal information that an ill-intentioned user could intercept and share, taking advantage of the vulnerabilities existing in the system. In the past few years, cyber attacks have had an ever-growing financial impact, and we at UpSecurIT are capable of shedding light on the network's blind spots before it's too late".
UpSecurIT employs the help of White Hat hackers, the so-called "Ethical Hackers" whose main target is to identify and notify the vulnerabilities of the client's system through the innovative UpSecurIT platform.
Data security is a priority for UpSecurIT.
Furthermost, UpSecurIT spreads cybersecurity culture among private and public Companies, Public Administrations and Non-Profit Organizations.
Any user interested in keeping safe his or her business from possible cyber attacks can directly sign up on the UpSecurIT platform at the internet address: https://www.upsecurit.com/it/secure/start-a-program.
At the moment UpSecurIT offers four different customized solutions to its clients (Challenge, Self-Managed, Partially-Managed and Fully-Managed). The program's top of the range option is "UpSecurIT Fully-Managed", which allows the user to fully concentrate on his or her own business, leaving its cybersecurity issues completely in the hands of UpSecurIT.
For Open Source and Non-Profit clients the programs are completely free of charge, the only thing asked is a minimal contribution to critical vulnerabilities.
Among UpSecurIT's services, there's also the one which aims to improve business data security, this way complying with the rules imposed by European regulations about the processing of EU data in regards to the conforming to the GDPR.
Corporate security is not something to underestimate, and with UpSecurIT it will get smarter.
For more information about UpSecurIT, send an e-mail to the address press@upsecurit.com or contact us via https://www.upsecurit.com/en/secure/contact.
Source: UpSecurIT
Share:
---
Categories: Business Intelligence, Internet Computing, IT Security, System and Data Integration, Information Technology
Tags: Bug Bounty, CyberSecurity, Ethical Hackers, Hacking, information technology, IT security, Security Solutions, UpSecurIT, White Hat
---