'Johnny' - New Single From the Quarantine Chronicles Kid
Press Release
•
updated: Feb 11, 2021
Shaun Blanch follows up his debut album with alternative/grunge single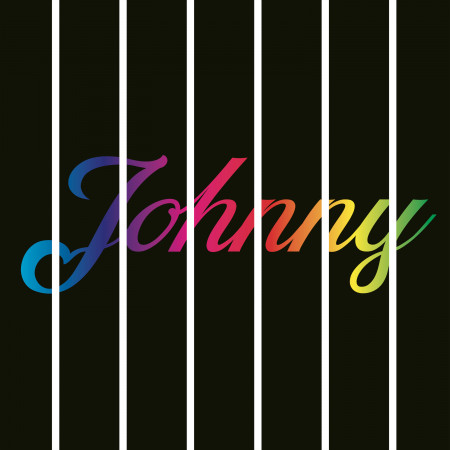 NEW YORK, February 11, 2021 (Newswire.com) - "Johnny" - new single from Shaun Blanch - debuts Friday, February 12, on all streaming platforms, including iTunes, Spotify, Apple Music, Soundcloud, Bandcamp, Amazon, Tidal, and Youtube.
In a small, two-bedroom apartment in Astoria, New York, Shaun Blanch and Luke Gefell spend eight hours recording over 200 drum takes. This is the first time that they are recording together, but they've had numerous rehearsals and discussions about their vision of the song. They painstakingly go back and forth on numerous takes, recording and re-recording until they both agree that they have something special. The drums (which can be the most daunting to record) are done. The bones of Johnny have been built.
Johnny began as an improv jam near the beginning of 2020 in Rivington Studios, NY. Shaun and Luke felt like it had the potential to be a real song, or as Luke put it, when they finished the very first run-through, "What was that song?!" Shaun laughed and responded, "I don't know."
Johnny sounds like a cross between Nirvana and RHCP, with a hip hop structured cadence. Shaun said he was very influenced by Nirvana's production style and had spent "many hours" studying Steve Albini and Butch Vig (producers of In Utero and Nevermind, respectively) and their ideas on music production. "I really wanted it to sound raw and emotional. I tried to use a lot of grit on my voice in the chorus. I've always been blown away by Kurt Cobain's ability to do that naturally. Using that style is not something that I had ever done previously, certainly not to the extent leveraged in Johnny. It's going to have a much different feel than Quarantine Chronicles."
The events and character in the song are inspired by a true story. "I try to use music as a mechanism to tell stories," Shaun said of the inspiration. "Johnny isn't necessarily about just a single individual; homelessness is a problem across the entire country, and to think about homeless youth - in the richest country in the world ... it's such a terrible and preventable tragedy."
Johnny follows the story of a young boy that runs away from his family after he comes out to them and is sent off to conversion therapy. He escapes to New York City only to be confronted with the harsh realities of life on the street and in a homeless shelter. He was able to find Covenant House which helps homeless youth get off the street and into better situations. It's a tragic story with a happy ending; which isn't always the case. Roughly 4,600 young people in New York City below the age of 25 are spending the nights on the streets or in a homeless shelter.
Please visit the Covenant House to help support their mission to get homeless youth off the street and into a better environment.
Source: Shaun Blanch
Additional Links