Unravel Details Leadership Program for Men
Press Release
•
Jul 18, 2023
Unravel Groups announces its newest leadership development program for men in a collaborative, rewarding environment.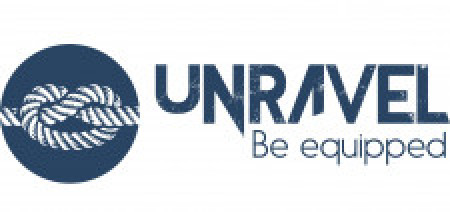 LOS ANGELES, July 18, 2023 (Newswire.com) - Unravel Groups, a growing network open to all men, is excited to announce a new leadership program that is designed to help men pursue excellence in a life-long journey of spiritual, relational, and professional growth.
Unravel aims to equip men for a better future in community with other motivated men. Utilizing a curriculum that draws from both Christian and secular scholars, teachers, and leaders, the Unravel experience challenges men to learn, question, and take clear next steps towards their unique goals. The purpose is to help participants emerge with a clear vision and develop the tools, habits, and motivation to sustain long-term growth in all areas of life.
The Unravel process includes three stages. Unravel I: Equip is a foundational experience for men who are hungry to grow as husbands, fathers, employees, friends, and Christians. Through a series of readings, assignments, and meetings, men build a greater awareness of their strengths and weaknesses, and chart a course for their future. For those who've completed Unravel I, Unravel II: Lead challenges men to become leaders worth following, with an emphasis on pursuing excellence, integrity, and their life mission. The final stage, Unravel III: Renew, is structured around frank, open discussions where men can speak freely and unedited in a supportive environment, refining their perspective in order to meet the demands of their reality.
Engaging in learning, self-awareness, and ongoing feedback within a community of supportive, motivated men has provided numerous benefits to Unravel participants to date. Alumni cite increased clarity, enthusiasm, and capacity to make a difference in the world and lives around them. In contrast to solitary, "lone-wolf" endeavors, Unravel Groups provide a proven process through which men encourage each other and experience lasting personal growth.
About Unravel
Unravel Groups is a network of men's groups for those who take their future seriously and want to make huge strides spiritually, relationally, and vocationally. Founded in Biblical principles, and drawing from a number of Christian and secular thought leaders, Unravel provides men with the guidance they need to improve their self-awareness, relationships, health, career goals, and more. Depending on their location, men can participate either in person or virtually. To learn more about Unravel's leadership programs, visit the Unravel Groups website.
Source: Unravel Groups