UNpacking Podcast Dives Into What People Need to Know About CBD on New Episode With Host Stephanie Dennis
Stephanie Discusses the Types of CBD, Uses, Things to Think About and Much More
Press Release
-
updated: May 13, 2019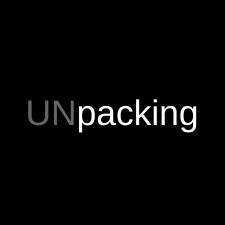 CHARLOTTE, N.C., May 13, 2019 (Newswire.com) - The newest episode of the UNpacking Podcast, which provides listeners with digestible content on a variety of topics, has host Stephanie Dennis digging deep into cannabis and CBD and all the things people need to know before they begin using. This podcast episode, launching on Thursday, May 23, 2019, features candid conversation around cannabis and CBD. With the rise in popularity of CBD, getting into this world can be confusing, and with this being an unregulated industry, it can be a little misleading. This episode of the UNpacking Podcast covers a variety of topics related to CBD.
Topics include:
Types of cannabis plants
Forms of CBD
Full-spectrum vs. isolate
Things to consider before buying
CBD concerns / considerations / warnings
Possible side effects
CBD uses
Stephanie aims to provide a high-level overview of cannabis and CBD so people can have enough information to make an educated purchase or simply be asking the right questions when it comes to CBD.
Disclaimer: Stephanie Dennis is not a doctor, does not make any medical claims, does not claim CBD does certain things, provides this episode for informational purposes only.
The UNpacking Podcast is known for digging deep into a variety of topics and offering its listeners digestible episodes that are packed with information without any of the fluff.
Contact / Media:
Stephanie Dennis
​UNpacking Podcast​
4117 Park Road 
#12112
Charlotte, NC 28209­-2229
steph@stephdennis13.com
For more information about the UNpacking Podcast, or for an interview with Stephanie Dennis, please write to  steph@stephdennis13.com.
About the UNpacking Podcast:
The UNpacking Podcast talks about a variety of topics, some that are sensitive, some that are fun, some simply entertaining. We are here to be curious, ask questions, dig deep into topics and most importantly lead with love and create a safe space for everyone.
Listen and subscribe here:
Website and show notes:
Find the UNpacking Podcast on Instagram at:
https://www.instagram.com/unpackingpod/
Find Stephanie online, Facebook and Instagram at:
https://www.instagram.com/stephdennis13/
https://www.facebook.com/stephdennis13
Source: UNpacking Podcast
Share:
---
Categories: Radio Programs
Tags: cannabis, CBD, podcast, unpacking
---